Pole Axis
Sets the orientation of the construction plane. The default is an XY plane.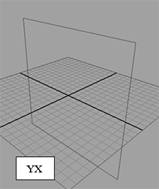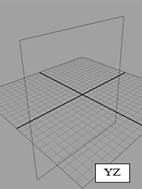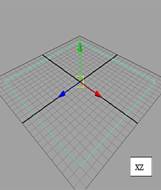 Fig 3-5 Orientation of the construction plane
Size
Sets the size of the plane in grid units.
Extending curves
Use Edit Curves> Extend >Extend curve to extend a curve beyond its original creation length. To extend a revolve surface ,you can extend the curve used by the revolve operation.
Select Edit curves > Extend > Extend Curve and set the desired options.
Click the Extend button.
By default the curve is extended 2 unit at its end.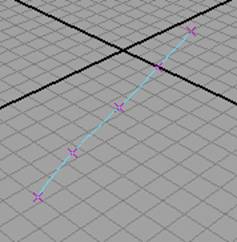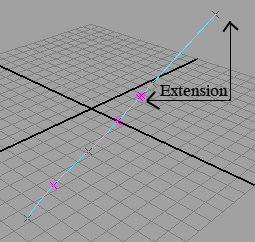 Fig 3-6 Extending curves
Reversing the curve direction
Select Edit Curves > Reverse Curve Direction.
Rebuilding curves
Use Edit Curves > Rebuild curve to rebuild a Nurbs curve or curve on surface to smooth it or lessen its complexity.
Lofting Curves and Surfaces
Lofting is used to construct a surface that passes through a series of profile curves. The curves can be curves -on -surface, surface isoparms or trimmed edges.
With the help of Loft feature, you can create intermediate areas between any two surfaces created with boundary curves. Before you begin ,you need at least two profiles curves or surface isoparms.
Pick the first curve you want to loft, then shift-click to pick subsequent curves.
Select Surfaces >Loft
You can add new curves to an existing lofted surfaces created with construction history.
Birail Tools
Birail Tools that create a surface by sweeping one or more profile curve along two rail curves. Birail 1 sweeps one profile curve, Birail 2 sweeps two, Birail 3+ sweeps three or more.
Before using Birail Tool ,you must check all workspace to make sure the profile curve (s) intersected the rail curves. Profile and rail curves can be isoparms, curves -on-surface,trim boundaries or boundary curves of an existing surfaces.
Select Surfaces > Birail >Birail n Tool.
Beveling Surfaces
Bevel is used to create an extruded surface with a beveled edge from any curve, including text curves and trim edges. You can bevel surfaces for instance, to create a ledge on a building or the rolled edge on an upholstered chair.
Click the curve you want to bevel and select Surfaces > Bevel.
Bevel width
This value specifies the initial width of the bevel as viewed from the front of the curve or isoparm.
Bevel Depth
This value sets the initial depth of the bevel part of the surface. The combination of bevel width and depth sets the bevel angle.
Extrude Height
This value specifies the height of extruded portion of the surface, not including the bevel surface area.
Bevel Corners
This options specify how corners in the original construction curves are handled in the beveled surface.