Lights are objects that simulate real lights such as household or office lamps, the light instruments used in stage and film work, and the sun itself. Different kinds of light objects cast light in different ways, emulating different kinds of real-world light sources.
Lighting plays a critical part of any Max scene. Understanding the basics of lighting can make a big difference in the overall feeling and mood of your rendered scenes. Most Max scenes typically use one of two types of lighting: natural light or artificial light. Natural light is used for outside scenes and uses the sun and moon for its light source. Artificial light is usually reserved for indoor scenes where light bulbs provide the light. However, when working with lights, you'll sometimes use natural light indoors, such as sunlight streaming through a window, or artificial light outdoors, such as a streetlight.
Default Light
Very handy and more useful than simple ambient light, default lights appear automatically whenever there are no other lights in the scene. They are two omni lights, one from above and to the left, the other from below and to the right. The default lighting disappears as soon as you put in any light and reappears if you delete all your lights.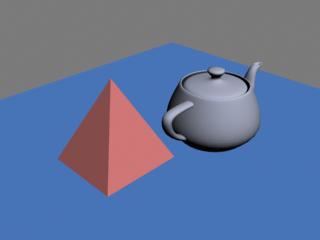 Figure 7-1: Objects rendered in default lighting
Default light can be very handy for quick renders or test renders where you want to check geometry or textures,
Ambient Light
Ambient light is the general light that illuminates the entire scene. It has a uniform intensity and is uniformly diffused. It has no discernible source and no discernible direction. In the real world, light reflects from one surface to the next over and over, perhaps millions of times, until all the light energy has been absorbed.
Ambient intensity, simply adds an illumination value to every pixel in the scene, regardless of any physical or environmental parameters. Ambient intensity is accessed through the Rendering>Environment menu option. Under the Environment and Effects panel, click on the Ambient swatch to get the MAX Color Selector.
Once in the Color Selector, you can select any color at any value for your ambient intensity. It has to be noted that it is the grayscale value (black/white value) that determines the lighting intensity value, and not the color.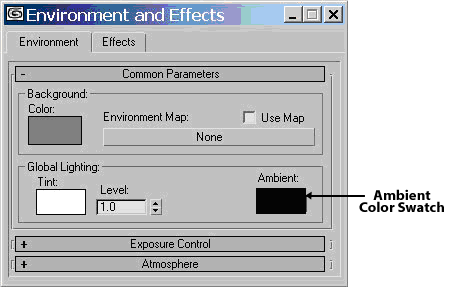 Figure 7-2: Environment and Effects window
Free Lights and Target Lights
Free lights are just lights that you place in your scene and aim wherever you want by moving and rotating them. Target lights, on the other hand, are directional lights or spotlights that come with an extra feature, a target. The light will automatically aim wherever you place the target.
Directional Light
Directional lights are different from all other lights in such a way that the light rays are parallel. Rather than emanating from a single point as in an omni light or spotlight, or emanating from over an area or a line, as with an area or linear light, the directional light's light beams run parallel to each other in a cylindrical shape. A target directional light uses a target object to aim the light.
Because directional rays are parallel, directional lights have a beam in the shape of a circular or rectangular prism instead of a cone.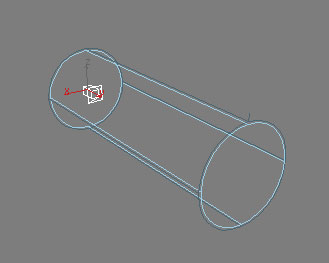 Figure 7-3: Directional Light