Setting Key Frames
The process of animating a simple primitive such as a sphere is given below. You can also choose to go with any other primitive.
Once you are ready with a sphere or any other primitive object for the animation, press the "Auto Key" button in the bottom right-hand corner of the screen. The "Auto Key" button will turn red. While it's red, anything you change will create a keyframe in that state at that frame.
You will also notice a slider at the bottom of the screen telling you which frame you're on. It should be at 0. Drag it to whatever frame you want the sphere to be in its new position by. Let's say 25 frames.
Now move the sphere.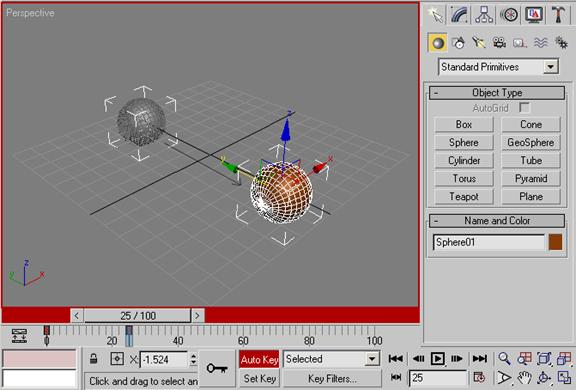 Figure 6-6: Animating a Sphere
Now hit the play button to watch the animated sphere in action.
If you move the sphere again at frame 25, the keyframe will be changed. But if you move to a new frame and move the sphere, a third keyframe will be created with the sphere at its new position. If you turn animate mode off and move the sphere it moves the entire animation.
Time Configuration
Time configuration is used to determine the length of your time segment and scale your animation. It is also simple and does not require much time and knowledge to accomplish these tasks.
Right-click anywhere in the time settings area, or click on the time configuration button at the bottom right-hand corner of the screen.
Then a Dialog Window saying Time Configuration will pop up.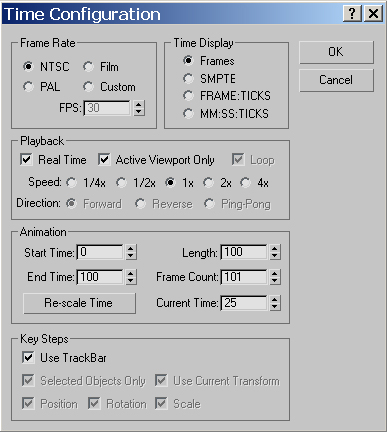 Figure 6-7: Time Configuration Dialog Box
To change the length of the active time segment, either adjust the "end time" or "length" spinners.
To scale the animation contained in the active time segment, click the "Re-scale Time" button in the Animation section of the Time Configuration window.
Another window will appear, in which you select the new length of the animation. This will slow down or speed up the entire animation to fit whichever new time you enter.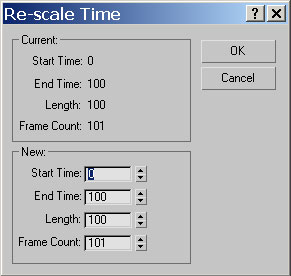 Figure 6-8: Re-scale Time Dialog Box
Track View
With Track View, you can view and edit all the keys that you create. You can also assign animation controllers to interpolate or control all the keys and parameters for the objects in your scene.
Track View uses two different modes, Curve Editor and Dope Sheet.
Curve Editor mode lets you display the animation as function curves. Dope Sheet mode displays the animation as a spreadsheet of keys and ranges. Keys are color-coded for easy identification. Some of the functions in Track View, such as moving and deleting keys, are also available on the track bar near the time slider, which can be expanded to show curves as well. You can dock the Curve Editor and Dope Sheet windows beneath the viewports at the bottom of the interface, or use them as floating windows.