The ExpertRating Online Writing Course (Travel Writing)
(leading to ExpertRating Writing Certification-Travel Writing).
In this course you'll learn how to develop the skills of a travel writer. You'll learn how to translate what is seen, heard, tasted, touched, smelled and felt (intuitively and physically) into publishable articles and books. You'll understand the writing styles and methods needed to sell material in today's competitive market (including the how-to's of technical aspects of lead paragraphs, descriptive passages and the uses of interviews, quotes and facts). By the end of the course, you'll have the ability to write for the travel market. So pack your sense adventure, organize your determination and put your keyboard in a comfortable position. If you have a desire to write and a yen to travel, you're a perfect candidate to become a travel writer.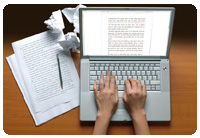 Let's get going. Topics include popular styles and types of travel writing that are the friendliest to new writers. Other topics of the workshop include how to write query letters, how to produce articles, essays and books, trends in types of articles and books, grammar and writing skills refreshers, and marketing information.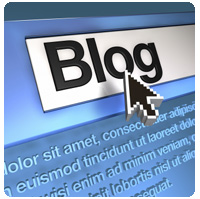 This course includes a knowledgeable and caring instructor who will guide you through your lessons, facilitate discussions, and answer your questions. The instructor for this course will be Eva Shaw.

Eva Shaw

About the ExpertRating Online Writing Course (Travel Writing) instructor :Eva Shaw, Ph.D. is a full-time working writer of 1000 articles, essays and short stories. She's the ghost or author of 70 books including: Ghostwriting for Fun & Profit, Writeriffic: Creativity Training for Writers, Write Your Book in 20 Minutes (a DVD), Shovel It: Nature's Health Plan, What to Do When a Loved One Dies, The Successful Writer's Guide to Publishing Magazine Articles, Writing the Nonfiction Book, Insider's Guide to San Diego, The Sun Never Sets, and more. Eva's work has been featured in USA Today, San Diego Union Tribune, Shape, Woman's World, Country Living, Costco Connection, Publisher's Weekly, Washington Post, the Wall Street Journal and others. She has won several awards, including the Book of the Year Award from the American Journal of Nursing, the Benjamin Franklin Award, and the Woman of Merit Award. An expert on time management for writers, Eva stays on top of market trends to sell her own work and to help emerging writers focus on quality writing and publication.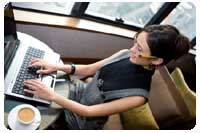 Online Travel Writing Course requirements:

For taking this instructor led ExpertRating Online Writing Course (Travel Writing) you need Internet access, E-mail, and the Microsoft Internet Explorer or Mozilla Firefox Web browser.

Testimonials: The ExpertRating Online Writing Course (Travel Writing) has received overwhelming positive feedback and reviews from students around the world. Here are a few:

"Because of this course, I finally have a framework for how to put the experiences together--before it was just a series of ideas and not as concrete as the assignment's "book review" portrays. It seems this exercise gives us permission to turn vague dreams into reality. I will probably need some assistance to make this happen, but I'm on my way. Thanks for your encouragement."

"Eva: I received my first "yes" from Focus on the Family magazine back in March! My first paying article (in the Oct. issue)! It is the most amazing feeling when someone wants to pay your for your thoughts. I can't wait for my first paying travel article!"

"Eva is highly skilled and extremely encouraging. Her course offered practical advice and realistic goals. She nudged us to higher levels of creativity. The course was exactly what I needed at this time. She's a wonderful instructor!"

"Eva is very interactive. The course was a lot of fun."

"Eva Shaw brought fun and learning together with intense interest and inspiration. I look forward to feeling her NUDGES as my explorations in writing continue. She weaves into the writer's heart with layers of enthusiasm."

"Eva Shaw is a great instructor. She teaches and motivates the students from and experienced based position, instilling confidence, encouraging the student to take positive steps toward their goals."

"Eva Shaw is an excellent teacher who has mastered on line teaching."

"Eva Shaw is a super instructor. Her lessons are easy to follow and full of practical advice. Her comments on assignments were always encouraging. The assignments were very creative and fun, leading little by little to writing an article."

"Eva Shaw's instruction gets right to the point. Her ideas on creative thinking are very helpful. The discussion area was also helpful and 'talking' to others in the class in that way made the course more interesting."

"Eva was great. Her suggestions were very helpful. I really enjoyed this class."

"Eva, you were brilliant and inspirational! Thank you so much for sharing your knowledge with us. I really enjoyed the supplementary section of each lesson, I never realized just how many resources were at my fingertips! You've definately pointed me in the right direction. Many Thanks!"

"Great practical advice abouthow to get off your chair and get going as a travel writer. Eva's encouragement plus helpful comments by fellow classmates truly inspire one to take the plunge. Thank you!"

"Hi…I have taken other writing courses taught by Eva, and thanks to her great instruction, I now have 14 continuing education courses published for nurses."

"I am glad I signed up for this course. I now have the basic tools to get started in something I always wanted to do. Thank you Eva!"

"If coming away inspired to write the book that's been dormant in me for so many years is the measure of an instructor, Eva is the best!!!"