The ExpertRating Online Writing Course (Children Writing)
(leading to ExpertRating Writing Certification-Children's Writing).
Join a published children's author and discover how you can touch the hearts of children by creating books for them. If you're a beginning writer, this course will help you transform a book idea into a finished product that you'll be proud to place into the hands of potential publisher. And if you're already a successful writer, this course will help you explore new opportunities and markets for your work.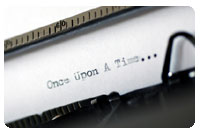 In this highly interactive, hands-on course, you'll take pen to paper and begin work on your very first fiction or nonfiction manuscript. In the process, you'll explore the changing world of children's literature and understand the various formats--from baby's first books to novels for young adults. You'll get insights from guest authors and editors to gain a better understanding of the needs of today's market. By researching the genre and recognizing niche players, you'll open doors of opportunity, many of which you may not have previously considered. By the time you finish this course, you'll have all the tools and resources you'll need to continue to grow as a writer for children.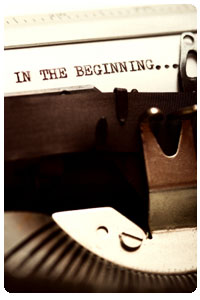 This course includes a knowledgeable and caring instructor who will guide you through your lessons, facilitate discussions, and answer your questions. The instructor for this course will be Carol Parenzan Smalley.

Carol Parenzan Smalley

About the ExpertRating Online Writing Course (Children Writing) instructor :Carol Parenzan Smalley is a children's writer, an editor, a library consultant, and a college instructor. Her books for children include Fats, Oils, and Sweets for Scholastic, No Hands Allowed: DaMarcus Beasley, Robbie Reader Biography: Henry Hudson, and Extreme Sports: Riding the Giant Wave with Garrett MacNamara for Mitchell Lane Publishing, A Mathematical Walk through an Amusement Park for TouchSmart, a guide to American Sign Language for Barnes and Noble, a five-book series on the U.S. government for Perfection Learning, and more. She is a frequent contributor to publications for writers, and she spends her free time conducting workshops for her many readers.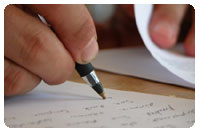 Online Writing Certification requirements: For taking this instructor led ExpertRating Online Writing Course (Children Writing) you need Access to a library or bookstore that stocks children's books, Microsoft Word or other word processing software, Internet access, e-mail, and the Netscape or Firefox or Internet Explorer Web browser.

Testimonials: The ExpertRating Online Writing Course (Children Writing) has received overwhelming positive feedback and reviews from students around the world. Here are a few:


Across the world, I felt a little nervous and distant when this course started, but, I have had a great time and experienced a large learning curve. It has been a privilege to work with such a talented teacher and class."

"After printing some of the materials from our class, I have a 3-ring binder the size of a metro city's telephone book!"

"As a person just trying to understand the industry and write her first manuscript, I found the class extremely helpful."

"As a person just trying to understand the industry and write her first manuscript, I found the class extremely helpful."

"As a retired school teacher with 28 years of experience, I was impressed with the quality of the lessons, quizzes, and assignments."

"As I finish this last assignment, I shed a happy tear. A happy tear because I have met some wonderful people in the beginning of my journey. I have already started to set roots and grow. It has been a pleasure meeting and working with all of you. Thank you for making the first leg of my journey a most memorable one. Until we meet again..."

"As someone who is just starting to write, I can say that at times I was overwhelmed with all the great info. (I kept thinking, I just need to sit down and write something on paper before I worry about the rest of this.) So, I copied it all down, in the hope that some day, I will be able to use it. The best thing about this course was that I actually did start to put something down on paper...I know I would not have done that without the 'assignments.' Thanks for the 'kick in the backside.' Thanks for all the great resources, too. I know they will be helpful in the future."

"At first I didn't think I would like this class; I thought I had too much experience and wasted my money. But then, as we got into the lessons, I learned so much and will be taking tons of valuable information away with me. This course was listed for beginner or advanced writers, and that sure is correct. Well done."

"Because of your encouragement, I had the courage to glue wings on my short story and let it fly off to a publisher. What an exhilarating feeling!"

"Carol as an instructor and pseudo mentor fulfilled all of my expectations. Her ability to provide positive critisism has allowed me to know that if I continue, I can succeed! She is a GREAT teacher......inspiring, giving, nurturing!"

"Carol, by faith, I am going to leap off the springboard of your encouragement, hoping to land with a published book in hand!"

"Carol, I just wanted to thank you and everyone else who participated and made this such a great class. This was the first time I had ever shown my work in 'public,' and I am thankful for all of the positive support and encouragement I received."