Careers in Computer Applications-Online Computer Courses
Benefits of Basic Computer Literacy
The Basic Computer Skills Program will help you to make your work easier, interesting and comfortable.
A revolution came about with the advent of computers.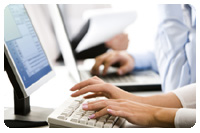 Computers can be a valuable tool for the workplace to save time and make work easier. Most jobs today require a working knowledge of certain computer skills. Employers seek and reward employees with the skills and knowledge to send messages across the globe via e-mail.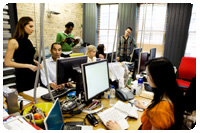 Candidates with Computer Skills should be able to use a spreadsheet to create a graph and paste it into a report; add and edit data in a database; understand the implications of file sizes, memory limitations, and network arrangements; and recognize the function and features of modern computer components. Any job candidate who already possesses these Computer skills will stand above those who do not.