Careers in Writing and Publishing
Do you have that creative streak in you? Are you a pent-in Picasso? No space in your home for an easel and palette? Then learn how to draw and paint without pencils, pastels, or watercolors or learn to create professional technical documents. According to the U.S. Bureau of Labor Statistics, the employment opportunities for graphic designers are expected to grow by 10 percent from 2006 to 2016. Graphic design focuses on visual communication and presentation.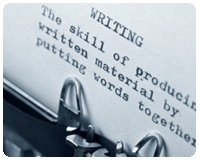 Visual communication and presentation comprises of symbols, images and/or words. Typography, visual arts and page layout are some of the ways by which a graphic designer makes the document or the presentation interesting. Graphic designs are used in web designs, magazines, newspapers, advertisements and for product packaging.