Be a Professional Teacher
The Courses for Teaching Professional are valuable for teachers, substitutes and those who aspire to be teachers and who want to take their carriers to new heights.
Feel a little trepidation before entering your classroom? You're not alone! Whether you're already teaching, a newly credentialed graduate, or a substitute looking to transition to full-time, these courses will provide you with proven tools, tips, and tricks to make the time spent in the classroom a breeze.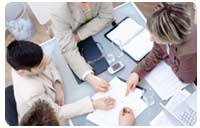 Teaching is a balancing act, and it requires a blend of subject expertise, creativity and classroom skills to reach all of your diverse learners. In this informational and interactive six-week course, you'll learn the particulars of running a motivational classroom that will feel like home to your students.