The ExpertRating Online Editing Course
(leading to ExpertRating Editing Certification).
Ask any published writer and you will hear that a good editor is not just helpful, but essential. If you aspire to be an editor, this course will teach you the fundamentals of top-notch editing for both fiction and nonfiction. If you're already working as an editor, you'll not only brush up on your skills, but will also learn about recent advances in your chosen profession. If you're a writer, you will learn essential self-editing tools to give your manuscripts the professional look that publishers like to see.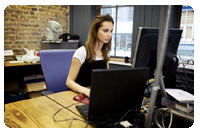 From the language of editing to grammar, punctuation, and syntax to the all-important relationships between editor, author, and publisher, every facet of editing will be explored. Online editing is gaining popularity; its complexities will be unraveled and its advantages and pitfalls explored. Can you make a living as an editor? Tips and resources for finding work will be addressed at length. When you finish with this course, you will feel confident enough to tackle even the most complex of manuscripts.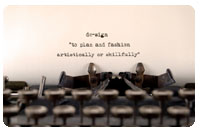 This course includes a knowledgeable and caring instructor who will guide you through your lessons, facilitate discussions, and answer your questions. The instructor for this course will be Jacquelyn Landis.

Jacquelyn Landis

About the ExpertRating Online Editing Course instructor :Jacquelyn Landis holds a bachelor's degree and has worked as a nonfiction editor for over 15 years. Her editing repertoire includes books, articles, and business manuals written by best-selling authors such as Eva Shaw, George Carpozi, Anthony Robbins, Ken Druck, and Tom Blair. She has been a speaker in the UCSD Extension program and has participated in writing panels at the University of San Diego. Jacquelyn is also the author of numerous published books and magazine articles.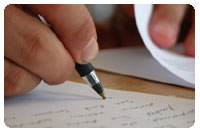 Online Editing Certification requirements: For taking this instructor led ExpertRating Online Editing Course you need Internet access, e-mail, and the Microsoft Internet Explorer or Mozilla Firefox Web browser. Although this course will teach English grammar, punctuation, and style, you must be fluent in English and have a better-than-average spelling ability.

Testimonials: The ExpertRating Online Editing Course has received overwhelming positive feedback and reviews from students around the world. Here are a few:

"A great course, full of information."

"As an aspiring writer and editor, I felt this course was extremely helpful. I now have the tools and the confidence to jump-start my career. Thanks, Jackie, for your amusing anecdotes and excellent instruction."

"Every aspiring writer should take this course. It was helpful on many levels. I have recommended it to other writer friends."

"Excellent and practical course with an interesting presentation of the material. I would definitely recommend this course to others."

"Excellent class, excellent teacher. I learned a lot."

"Excellent course/excellent instructor! I've learned so much, and I've enjoyed every lesson."

"Excellent course! I was very impressed by instructor's knowledge and her ability to convey this information to students. I feel this course has prepared me as a trained professional. Thank you!"

"Hello. I've loved this course. It is the first time I've taken a class since the '70's. I took a chance taking it right now because I'm going through chemo-therapy, but my daughter paid for it as a birthday present so I was anxious to go on ahead with it. I did have to drop out for a while, and haven't been able to dedicate the time to it that I would have liked, but I did put the supplemental materials on my desktop and will look at them when I can. I don't know if I will ever get good enough to get paid to edit, but I work in a church office doing many aspects of editing and have gained valuable experience from your class. For that I am very grateful. My work history is primarily in the electronics industry. I never pictured myself in an office atmosphere, but I am feeling more confident. Thank you!"

"I absolutely adored this class. I wish there were a part two."

"I am in the executive secretary/admin assistant support field. This class has broadened my knowledge in several areas. Things I should have learned in my youth has just registered with me. I have more confidence in my abilities and Ms. Landis has taught me how to access tools for growth and research in the writing field. I will always remember this class and the doors it has opened for me."

"I enjoyed this class and learned many valuable facts, tips and timesavers that will continue to assist me in my personal and professional lives."

"I enjoyed this course so much. I will use what I learned all the time at work (and will enjoy having expert backup for my decisions). The instructor was prompt and thorough in replying in the discussion area. Her patience and sense of humor were greatly appreciated."

"I enjoyed this course. The instructor's writing style was clear and interesting. I feel that I have learned more about the world of editing and that I have gained confidence in my abilities to proofread and edit at work."

"I enjoyed this course very much. The instructor was scrupulous about responding to questions in the discussion area."