The ExpertRating Online Life Story Writing Course
(leading to ExpertRating Writing Skills Certification).
Have you thought about writing your story, sharing life-altering events? Does your family really know about their heritage? If you've ever thought about writing your life story, now is the time. You will have the satisfaction of telling history your way.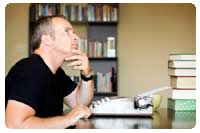 You may even find a lucrative market for your story, just like the authors of the bestselling Rocket Boys and Angela's Ashes. This course walks you step-by-step through the process of writing your life story. It's fun. It's exciting. It's a story only you can tell.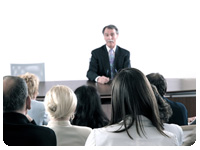 This course includes a knowledgeable and caring instructor who will guide you through your lessons, facilitate discussions, and answer your questions. The instructor for this course will be Eva Shaw.
.

Eva Shaw

About the ExpertRating Online Life Story Writing Course instructor :Eva Shaw, Ph.D. is a full-time working writer of 1000 articles, essays and short stories. She's the ghost or author of 70 books including: Ghostwriting for Fun & Profit, Writeriffic: Creativity Training for Writers, Write Your Book in 20 Minutes (a DVD), Shovel It: Nature's Health Plan, What to Do When a Loved One Dies, The Successful Writer's Guide to Publishing Magazine Articles, Writing the Nonfiction Book, Insider's Guide to San Diego, The Sun Never Sets, and more. Eva's work has been featured in USA Today, San Diego Union Tribune, Shape, Woman's World, Country Living, Costco Connection, Publisher's Weekly, Washington Post, the Wall Street Journal and others. She has won several awards, including the Book of the Year Award from the American Journal of Nursing, the Benjamin Franklin Award, and the Woman of Merit Award. An expert on time management for writers, Eva stays on top of market trends to sell her own work and to help emerging writers focus on quality writing and publication.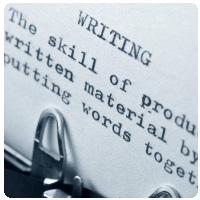 Online Life Story Writing Skills Course requirements: For taking this instructor led ExpertRating Online Life Story Writing Course you need Internet access, E-mail, and the Microsoft Internet Explorer or Mozilla Firefox Web browser.

Testimonials: The ExpertRating Online Life Story Writing Course has received overwhelming positive feedback and reviews from students around the world. Here are a few:

"After a BA, three Masters and many CE classes, I can honestly say this was one of the best classes I have ever taken. Thank you, Eva, for your insights, your encouragement, and for just being who you are. This class has prompted me to begin to put onto paper many of the things I have always wanted to write down, and I am finding that "the truth is setting me free." I am finally beginning to put together a legacy for my daughters, that will allow them to see who I really am, and Eva, I have you to thank for that."

"Another wonderful class have ended, but, the stories have only just began. Eva, you are a master at bringing out the best in your students. Thank you."

"As a senior citizen, I was a bit hesitant about an Internet class. I shouldn't have been. This has been my first Internet class and you have contributed to making it a lot easier than I thought it would be. I would have loved to meet you face to face, without that though, meeting you here was a joy for me. Thank you."

"A wonderful class, a superb instructor."

"Eva: As a counselor, I share the same feelings you mention when one of my clients is ready to launch on their own. As your student, I am very grateful for the instruction you provided and for the words of encouragement. I wouldn't have believed it possible that I could have formed an attachment via an online course but I have. Thank you!"

"Eva has been the best writing instructor I've ever had, always providing positive guidance without any form of discouragement. A simple "nudge" here and "let me point you in this direction" etc., is quite refreshing from an instructor instead of the raw criticisms that may hinder one's goal to write and share a personal life story. Thank you Eva and thank you classmates."

"Eva, I appreciate this class for giving me tools and guided practice in using them. The class has me already stimulated to frame certain memories and take notes as triggered by lessons, assignments, and discussions."

"Eva Shaw is a phenomenal instructor. Her warmth & caring comes across even in an on-line course. I thoroughly enjoyed the class, & would highly recommend it to others."

"Eva Shaw's enthusiasm for Writing is clear. Her lessons and feedback were always informative and encouraging. I enjoyed this course very much-- thanks a million!"

"Eva Shaw was a delight and I found her course uplifting, full of good information and references, and just like talking with a new friend over coffee. Very personal and friendly."

"Eva Shaw was not only an excellent instructor but also compassionate towards the students. She worked to bring the best out of all of us."

"Eva, Thanks for all the wonderful resources on the internet and the books. It is just great. Well worth the money. I am truly satisfied with everything in this class."

Eva, Thanks so much for all the great info on how to write your life story. I hope to keep with it and get it all on paper. But, I see I am not alone when it comes to falling behind. You have a great way of getting the student excited about the next assignment, and encouraging them to continue through all the obstacles they may come across. To all my fellow writers out there, I wish you well, continue to follow your heart all the way to the written page. I'll be looking on the Best Seller's List for all of your Life Stories. Take care!"

"Eva took care to respond to all discussion area questions and give positive and helpful comments. Really enjoyed this class a lot."

"Eva was wonderful in offering students help and resource information. I felt she was actually a part of us in the class. She did not serve as an instructor alone but as a friend as well."

"Eva: You are a top-notch instructor. Eva, thanks for knowing and openly saying what needed to be done without being critical, but encouraging with a gentle nudge. Your techniques are the best, again thank you all for a successful learning experience."