About ExpertRating

ExpertRating is an ISO 9001:2015 certified company offering online certification and training services to individuals and companies in over 160 countries. Over 2,700,000 people in 160 countries have benefited from ExpertRating Online Certifications.

See where ExpertRating Certified Professionals are working .

ExpertRating ranks within the top 0.01% of the websites in the world in terms of traffic and popularity according to the Alexa Rankings. ExpertRating is one of the world's only ISO 9001:2015 certified companies (from TUV America) offering an Business Analysis Course (leading to ExpertRating Business Analysis Skills Certification).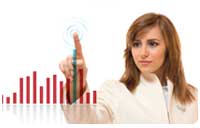 Business Analysis Course
The days of making critical business decisions by instinct or coin toss are long gone. If you are planning a career in business analysis or management, you cannot afford to miss this online Business Analyst course! Give yourself an employment advantage by developing analytical skills that are consistently in high demand.
This Online Business Analysis Course will teach you powerful quantitative methods that will have you making better, more informed, and more effective business decisions. Suitable for a small business owner, an entrepreneur or a job seeker, this course is sure to increase business awareness. This online Business Analyst course offers the flexibility of learning from home while being led by an experienced Business Analyst instructor.
Business Analysis Course Requirements:

Proficiency with basic algebra, Internet access, e-mail, and the Microsoft Internet Explorer or Mozilla Firefox Web browser.


Business Analysis Course
According to the Bureau of Labor Statistics, U.S. Department of Labor, Occupational Outlook Handbook business analysis is a field that's growing at a faster than average rate with an estimated .62 million Business Analysts currently working in various industries including public agencies, corporations, educational institutions and charitable organizations. If you're interested in a career in Business Analysis, now is an excellent time to jump in.
Since there are a lot of job seekers for the post of a Business Analyst , who are trying to advance their career to senior Business Analyst positions, extra credentials do count. Enhancing your resume with an ExpertRating Online Business Analysis Skills Certification can definitely give you an edge above the rest. After passing your ExpertRating test, you will get an online transcript as well as a hard copy certificate mailed to you as proof of your Business Analyst skills.

Careers in Business are booming and the demand for trained business analysts currently exceeds supply. If you're interested in increasing your business awareness and accountability while also gaining a marketable skill, this Business Analyst course is for you.

Business Analysis Skills Certification
At just $129.99, the ExpertRating Business Analysis Skills Certification is your 'best value-for-money' option for enrolling in a Business Analysis Course. Payments can be made using all major credit cards or PayPal. All payments are through secure online transactions. ExpertRating is a PayPal verified seller with over 200000 sales through PayPal.

ExpertRating upholds the highest privacy standards and complies with strict program requirements, ensuring that your information is always safe.

ExpertRating is an ISO 9001:2015 certified company, which reflects that our courses and tests conform to the highest international quality standards. Our training material is prepared by thorough professionals with years of experience, and goes through several rounds of analysis by expert teams to help develop well balanced, comprehensive and meaningful content.

Our website is certified by McAfee SECURE to be safe from potential hacking threats. The McAfee SECURE™ trustmark indicates that our website has passed McAfee's intensive, daily security scans. This ensures you stay protected from links to dangerous sites, phishing, and other online dangers.


Business Analysis Course Coverage:
Testimonials
The Business Analysis Course has received overwhelming positive feedback and reviews from students around the world. Here are a few:
I thoroughly enjoyed this course. It is highly useful in my daily work. Thank You!


"I have no background in business analysis, and this course provided a basic foundation. If I decided to pursue business analysis in more depth, I will at least have been exposed to important concepts and definitions. I will actually be able to apply some of the material directly in my job. Thank you."


"This course provided an excellent introduction to business analysis techniques. It is obvious the instructor has a great deal of experience in the field. He was able to make some very complex concepts much easier to understand."


"I liked that each method discussed included a "story" to illustrate that method."


"This was my first on-line course; I enjoyed it and felt the convenience of working at my own pace was priceless. Thank you for a positive experience!"


"This instructor was wonderful! His class was such a learning experience for me. He took the time to explain what he was teaching and made the class enjoyable and exciting."


"Everything about the course and instructor, Matt Crabtree was great for this course of Intro to Business Analysis. The instructor is very very knowledgeable and it was my pleasure to be his student."


"This course was a bit more advanced than I expected, but if you're really interested in learning about business analysis techniques this is a great course to take."


"Enjoyed the information. Let me know if you are doing another internet business class."


"I thoroughly enjoyed this course. It is highly useful in my daily work. Thank You!"


"I liked the instructor's background (as an author) which, I believe, made him perfect to teach an online course. The subject matter is technical (numbers are involved); but, the instructor made material easy to understand. He used great examples which made the theoretical "stuff" relevant. I would like to see him teach a more advanced course, (maybe: Business Analysis II)."


"I think this course overall was excellent. The professor explained the course material in everyday language and not the academic jargon we are used to. I found the supplemental information very good. In all honesty, there is nothing bad to say. If my professors were like this one when I was an undergraduate, I would have done much better than I did."


"I would like to take this opportunity to thank you for very informative coursework and for answering all the queries I had."