About ExpertRating

ExpertRating is an ISO 9001:2015 certified company offering online certification and training services to individuals and companies in over 160 countries. Over 2,700,000 people in 160 countries have benefited from ExpertRating Online Certifications.

See where ExpertRating Certified Professionals are working .

ExpertRating ranks within the top 0.01% of the websites in the world in terms of traffic and popularity according to the Alexa Rankings. ExpertRating is one of the world's only ISO 9001:2015 certified companies (from TUV America) offering an Green Office Management Certification (leading to ExpertRating Green Office Management Certification).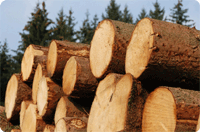 Green Office Management Certification
Learn how you can trim your energy costs without reducing your productivity by making your lighting, HVAC, and building control systems more efficient.
After that, we'll explore ways to cut your water bill and look at waste reduction strategies that can save you money while helping you move toward a sustainable business model. We'll also delve into transportation and shipping, examining the benefits of alternative fuels, hybrids, and all-electric vehicles.
Green Office Management Certification Requirements:

Internet access, e-mail, the Microsoft Internet Explorer or Mozilla Firefox Web browser, and the Adobe Flash and PDF plug-ins (two free and simple downloads you obtain at http://www.adobe.com/downloads by clicking Get Adobe Flash Player and Get Adobe Reader).


Green Office Management Certification
Discover how to save energy, save money, and reduce your carbon footprint, all at the same time.

Get a primer on renewable energy and learn how to integrate wind and solar power into your energy use plan. You'll also learn about buying green power, carbon offsets, and renewable energy credits. And finally, you'll get the information you need about LEED accreditation and how to measure and manage your carbon emissions in order to comply with any eventual carbon tax or cap-and-trade system. Throughout the course, you'll examine real-world examples of energy-saving solutions and find out how to calculate the costs, benefits, and paybacks of these projects. You'll also learn how to communicate the environmental benefits of your actions to your customers and your business partners, transforming your business into a leader in the green economy.

Green Office Management Certification
At just $129.99, the ExpertRating Green Office Management Certification is your 'best value-for-money' option for enrolling in a Green Office Management Certification. Payments can be made using all major credit cards or PayPal. All payments are through secure online transactions. ExpertRating is a PayPal verified seller with over 200000 sales through PayPal.

ExpertRating upholds the highest privacy standards and complies with strict program requirements, ensuring that your information is always safe.

ExpertRating is an ISO 9001:2015 certified company, which reflects that our courses and tests conform to the highest international quality standards. Our training material is prepared by thorough professionals with years of experience, and goes through several rounds of analysis by expert teams to help develop well balanced, comprehensive and meaningful content.

Our website is certified by McAfee SECURE to be safe from potential hacking threats. The McAfee SECURE™ trustmark indicates that our website has passed McAfee's intensive, daily security scans. This ensures you stay protected from links to dangerous sites, phishing, and other online dangers.