About ExpertRating

ExpertRating is an ISO 9001:2015 certified company offering online certification and training services to individuals and companies in over 160 countries. Over 2,700,000 people in 160 countries have benefited from ExpertRating Online Certifications.

See where ExpertRating Certified Professionals are working .

ExpertRating ranks within the top 0.01% of the websites in the world in terms of traffic and popularity according to the Alexa Rankings. ExpertRating is one of the world's only ISO 9001:2015 certified companies (from TUV America) offering an ExpertRating Online Web Page Design Course (leading to ExpertRating Web Page Design Certification).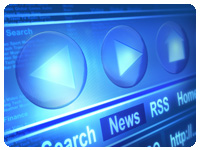 ExpertRating Online Web Page Design Course
Create and post your very own Web site on the Internet in this extensive, hands-on, six week workshop. First, you'll learn about the capabilities of the World Wide Web and the fundamentals of web design.
Then, with your instructor's patient guidance, you'll plan the content, structure and layout of your Web site, create pages full of neatly formatted text, build links between the pages and to the outside world, and add color, backgrounds, graphics, tables, hot buttons, and animation. You'll also learn critical and timely information on securing the best possible location in search engine listings, and powerful no-cost or low-cost web marketing strategies.
ExpertRating Online Web Page Design Course Requirements:

For taking this instructor led ExpertRating Online Web Page Design Course you need Internet access, E-mail, and the Microsoft Internet Explorer or Mozilla Firefox Web browser, familiarity with the Internet, and a computer of any type.


ExpertRating Online Web Page Design Course
A web page or webpage is a resource of information that is suitable for the World Wide Web and can be accessed through a web browser. HTML is the language of web pages. It is the basis of the World Wide Web. It helps one in creating, and designing a web page. HTML files are simple text files. To start writing in HTML, a simple text editor is needed. The uses of HTML lie in developing "Web Pages", attractively displaying information on a web page, adding links in a web page through the Hypertext feature and arranging all the information sequentially with links.

Taking the highly recognized ExpertRating Creating Web Pages Certification course is an excellent way for you to prove your professional prowess to employers while giving a boost to your resume.

Web Page Design Certification
At just $129.99, the ExpertRating Web Page Design Certification is your 'best value-for-money' option for enrolling in a ExpertRating Online Web Page Design Course. Payments can be made using all major credit cards or PayPal. All payments are through secure online transactions. ExpertRating is a PayPal verified seller with over 200000 sales through PayPal.

ExpertRating upholds the highest privacy standards and complies with strict program requirements, ensuring that your information is always safe.

ExpertRating is an ISO 9001:2015 certified company, which reflects that our courses and tests conform to the highest international quality standards. Our training material is prepared by thorough professionals with years of experience, and goes through several rounds of analysis by expert teams to help develop well balanced, comprehensive and meaningful content.

Our website is certified by McAfee SECURE to be safe from potential hacking threats. The McAfee SECURE™ trustmark indicates that our website has passed McAfee's intensive, daily security scans. This ensures you stay protected from links to dangerous sites, phishing, and other online dangers.


ExpertRating Online Web Page Design Course Coverage:
Testimonials
The ExpertRating Online Web Page Design Course has received overwhelming positive feedback and reviews from students around the world. Here are a few:
"An absolute winner! This course was great. I got everything I needed out of the course and more. The use of supplementary material and assignments were excellent."


"As a teacher I am amazed at how smoothly this course progressed. The instructor has put a lot of time and effort into this program. Congratulations!"


"Excellent job! This course has definitely encouraged me to try others. Right time, right pace, right everything. Thank you!"


"Excellent teacher! Well laid out, lots of support for the students (questions were answered promptly and well monitored). Far exceeded my expectations."


"Fantastic Course! Forget about paying thousands of dollars to attend 2-4 day crash courses. With 12 lessons spread over 6 weeks, assignments, quizzes, a final exam, and class discussion, you will learn FAR more with this course at a better price. For the working adult who can spare a couple of hours a week toward his or her class work, the on-line format for course instruction is the way to go. I have plenty of experience with education, having earned both a Bachelor's and Master's degree in electrical engineering. I can tell you, on-line instruction is the wave of the future. In regards to Creating Web Pages, by Craig Power, it is OUTSTANDING!! I give him the highest possible marks. If you want to learn how to "correctly" develop a website, take this course. I guarantee, you will not be disappointed."


"Great course, great instructor. I'd always wanted to learn HTML but was too intimidated to take a class in a traditional setting. By doing the course online I could go at my own pace and not feel embarrassed if I had to go over something a couple of times to "get" it."


"Great course; instructor obviously knowledgeable regarding subject area. Instructor is able to teach and explain the information presented in a concise understandable format. This is a very worthwhile course on the subject matter presented."


"Hello, A very good course for working Graphic Designs/Artists. I have a small graphics business and a few of my clients started bugging me to take this step. It works well with the way my time line changes. Thanks, and I will be applying my new skills as soon as I get a little building experience."


"I enjoyed the opportunity to complete the lesson and assignments when I had the time. The material was presented in a sequential manner that built upon the previous lesson. Although I did not post a question in the discussion area, I learned from the questions and answers posted. I would like to see the lessons released early as I often had time between the Friday and Wednesday class and could have started on the next lesson. As it was, I had to concentrate on both weekly lessons over the weekend."


"I thought this course was excellent.I truly enjoyed the whole thing. I couldn't wait for the next lesson to do and learn more."


"I found the course to be very user-friendly. I liked that the instructor was repetitive in the exercises, as it helped me to better understand the process. I have taken on campus courses and get frustrated sometimes with individuals who don't want to put in the time needed to learn the code. They just want things to work and can drag the whole class down. As a designer, my time is money. Taking the class online gave me the choice to be involved with discussions or not. If I was stuck, I'd look for discussion groups that pertained to my problem. Otherwise, I was at work learning. I have several friends to whom I am recommending the course. Good job!"


"I loved this course! I have taken live Continuing Education Classes before but never on-line. I have two small children and a full-time job so taking this class on campus would have been close to impossible. By taking the course through the internet, it afforded me the opportunity to read and complete the lessons when it was convenient for me. I plan to take more courses this way and would strongly recommend this format to anyone with a "full schedule"."


"I really enjoyed this course. The lessons were very well written and they were a pleasure to read. The assignments assisted greatly with understanding the lesson and remembering the tag commands/formats. Although I wasn't a large contributor to the discussion area, I did enjoy reading the questions and the various responses. The class contained a well-rounded group of people, with a variety of experience. This provided thoughtful questions and responses. This was my first on-line course experience, and I was quite happy with it. Thanks."


"I thought this course was excellent.I truly enjoyed the whole thing. I couldn't wait for the next lesson to do and learn more."


"I was really impressed with how easy you made HTML seem. I was always a little intimidated by it and had a hard time remembering the tags. This course had just the right amount of repetition that helped me memorize the tags. The assignments were also very helpful for me in memorizing. I've used Dreamweaver and have been frustrated when I don't get the exact results I want. Now, with this class behind me, I will be able to go into the code and get things right! Thank you very much!"