The ExpertRating Online Communication Skills Course
(leading to ExpertRating Communication Skills Certification).
If you often find yourself at a loss for words or lack confidence in your communication abilities, you'll appreciate this course. With the help of a patient instructor and a supportive community of your fellow students, you'll work step by step through the process of becoming a great conversationalist.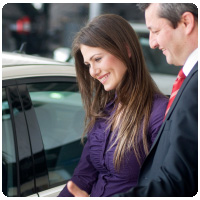 You'll learn to use communication to build rapport and create environments of trust, warmth, and respect. Become more confident, create a great first impression, get along well with others, and create more and better personal and professional relationships.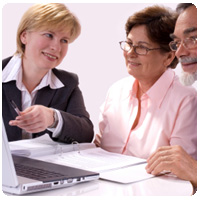 This course includes a knowledgeable and caring instructor who will guide you through your lessons, facilitate discussions, and answer your questions. The instructor for this course will be Dawn Lianna.
.

Dawn Lianna.

About the ExpertRating Online Communication Skills Course instructor : Dawn Lianna, who holds a Master's degree in counseling and psychology, teaches communication, stress management, natural health, and therapy skills to capacity audiences. A seasoned writer, teacher, and counselor, Lianna is known for her humanitarian style, quick wit, motivational skills and warmth.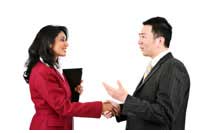 Effective Communication Skills Course requirements: For taking this instructor led ExpertRating Online Communication Skills Course you need Internet access, e-mail, and the Microsoft Internet Explorer or Mozilla Firefox Web browser.

Testimonials: The ExpertRating Online Communication Skills Course has received overwhelming positive feedback and reviews from students around the world. Here are a few:

Dawn, I just wanted to say thank you for this course. I learned many new techniques. I have a son who is bi-polar and I have been using many of the subjects discussed in the lessons; it really seems to help his mom and me to better connect with him. I've used the lessons in my job too…Thanks again for helping me become a much better listener."

"Dear Dawn, Many thanks for teaching this course. As it is my first online course, I didn't know what to expect, but the course is excellent. I have enjoyed it very much and have learned a lot."

"Great class. Thanks for the new vocabulary and methods to try."

"Hello, this is only the third online class I have taken and so far it has been my favorite. I have really learned a lot and feel more confident with my communication skills. You really did a great job with this online class. Thanks."

"I am an IT manager and have a difficult time speaking to a large group. I get intimidated, more like tongue tied, and nervous in speaking to high management. I am taking this course in hopes of becoming self assured and more confident. I have read lesson 1 thru 4 and already learned tips to assist me. I am glad I am taking this course!"

"I can say that this lesson is one of the best lessons I've had in my life. It really helped me and opened my eyes and other senses to basic things – not only to feel it, but also to really know what it means and how to deal with this kind of situation. I will be reading this lesson many, many times."

"I did well on the exam and was pleased with the class material. I found the information valuable and an excellent resource that I will continue to practice as I interact with others and improve upon self (goals, relaxation)."

"I enjoyed this class and feel I've retained an enormous amount of information that will surely help me in all areas of communication."

"I found this course rewarding and helped me to start changing old styles of communication with people. My job is different and I have a social life now and this course has helped a lot. Thank You."

"I knew going in, my communication skills needed a lot of work, I have downloaded the lessons and will continue to review them often. I am receiving terrific feedback from associates and customers as was stated in my original goals. This class has been, and will continue to be, a great asset for me. Thank you very much."

"I really enjoyed reading the material. It was easily and interestingly presented. The material highlighted thoughtful methods for improving rapport and communication...I printed out the material and I bet I will refer to it again and again to put me back on track toward bettering my goals and intentions."

"I thought the course was very informative, and now that the actual course is over, intend to continue learning from it, as I was very impressed with the instructors' upbeat and friendly writing style which motivated me in many positive ways."

"I've learned many things that has helped me communicate more effective with co-workers that I felt were difficult to deal with - thank you."

"Thank you for your assistance in understanding what I thought was a lesson in communication in the business world. How thankful I am to be reminded that it starts with me. The lessons on the sub-conscious were insightful and empowering. I wrote down and began using the words that work for all learning styles the very next day. Thank you, for the life lessons here that I will incorporate into my home and my business. Great lessons and I appreciate your time."

"This course not only helped me with my co-workers but also, with communicating to my husband and children."