The ExpertRating Online Italian Course
(leading to ExpertRating Italian Language Skills Certification).
This dynamic course will teach you how to express yourself comfortably in Italian. You'll learn practical, everyday words and phrases that will make your stay in Italy more enjoyable. You'll read, hear, and practice dialogues based on typical situations that you're likely to encounter while staying in Italy. The dialogues and follow-up exercises of each lesson will teach you to communicate in Italian in a wide variety of settings. You'll be surprised by how quickly and easily you can learn many useful expressions in Italian!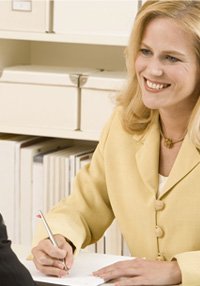 This course also makes it simple to master your pronunciation of Italian. Essential words and phrases are written phonetically by using sounds that are familiar to you from English words. The course audio feature lets you hear the words and phrases spoken aloud with just a click of your mouse. Short exercises are included with each lesson to help you reinforce what you've learned and gauge your progress, making it easy to pinpoint areas that you still need to review. The exercises also give you immediate feedback—you'll know whether you answered correctly as soon as you finish.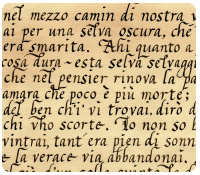 By the end of the second lesson, you'll have learned about the Italian language's impact on the world, the Italian alphabet, phonetics, and pronunciation, proper forms of address, expressions of courtesy, and how to make introductions. When you reach your final lesson, you'll know how to ask for help, ask directions, navigate Italian shops, book a hotel room, order a meal, and much more! Cultural notes are included throughout the course to help you better understand Italians and their way of life. You'll also learn what various gestures mean to Italians, which ones to use, and those you should avoid.
This course will convince you that learning a language is both fun and rewarding. You'll be pleased at how quickly this course helps you build your skills, and prepares you for your next adventure in Italia.
This course includes a knowledgeable and caring instructor who will guide you through your lessons, facilitate discussions, and answer your questions. The instructor for this course will be Robert Bertoldi.

Sabri Bebawi

About the ExpertRating Online Italian Course instructor : Robert Bertoldi has been mastering Italian for the past 25 years, and teaching college-level Italian in the classroom since 1987. He holds a Master of Arts in Italian literature, and has taught the language at several universities, colleges, and private language institutions. Bertoldi's proficiency in Italian has earned him university scholarships and a resident academic position in Italy. His enthusiastic teaching style has earned him the praise of hundreds of students, including fellow language instructors.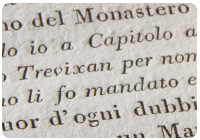 Italian requirements: For taking this instructor led ExpertRating Online Italian Course you need The Windows Media Player (which comes included with most versions of Windows) or RealPlayer FREE, Internet access, e-mail, and the Netscape or Firefox or Internet Explorer Web browser.

Testimonials: The ExpertRating Online Italian Course has received overwhelming positive feedback and reviews from students around the world. Here are a few:


"After visiting Italy last year, I was interested in learning the language. This course was ideal for me because I could be at home. I found it very interesting, fun, and valuable."


"At the beginning, I would not have believed I could learn so much in just six weeks. The instructor chose the subjects for each lesson very well. This has been a valuable course."

"Course was well written and [the] instructor was well spoken. Would like to see a second Italian course from him."

"Enjoyed the course very much and would like to see an intermediate and advanced Italian course. I see that Spanish has three courses. Hope Italian will also in the future. Thanks!"

"Excellent! Much more than I expected. This is the best Italian course I have ever taken. Bravo, Signor Bertoldi! I plan more online courses. What a successful way to learn."

"Great class for an overview of Italian--enough to get me going, not so much as to be overwhelming. I think I will find this very useful in Italy this summer!"

"I am very satisfied with the class and the instructor, I learned a lot in this course. Very well done, I hope that we can have the second part of Italian language, pretty sure all the students will be enrolled. I strongly recommend this class to others."

"I applaud Robert Bertoldi's skill in creating such a useful and interesting course. I took this course as preparation for my first trip to Italy, and, because of the experience, I know I will now feel much more comfortable there. Professor Bertoldi's knowledge of and enthusiasm for his subject along with his encouragement to the learner made this a wonderfully positive experience."

"I enjoyed the class very much. It was extremely informative. I am so grateful to have had this opportunity to take this course online. Thank you for a wonderful experience."

"I enjoyed the course and the information provided by the instructor."

"I enjoyed the course immensely. Can't wait for another Italian course--Benissimo!"

"I enjoyed the course! The lessons were clearly explained for a beginner."

"I enjoyed this class very much. I feel that I learned a great deal and plan to review the material several times prior to going to Italy in September. Thank you very much for helping me to increase my skills in being able to use Italian in conversation! Your course is excellent!"