The ExpertRating Online Web Page Design Course
(leading to ExpertRating Web Page Design Certification).
Create and post your very own Web site on the Internet in this extensive, hands-on, six week workshop. First, you'll learn about the capabilities of the World Wide Web and the fundamentals of web design.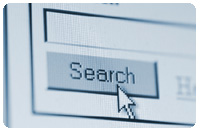 Then, with your instructor's patient guidance, you'll plan the content, structure and layout of your Web site, create pages full of neatly formatted text, build links between the pages and to the outside world, and add color, backgrounds, graphics, tables, hot buttons, and animation. You'll also learn critical and timely information on securing the best possible location in search engine listings, and powerful no-cost or low-cost web marketing strategies.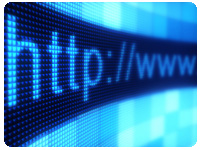 This course includes a knowledgeable and caring instructor who will guide you through your lessons, facilitate discussions, and answer your questions. The instructor for this course will be Craig Power.

Craig Power

About the ExpertRating Online Web Page Design Course instructor : Craig Power has worked in adult continuing education for more than 18 years. A UCLA graduate, he created custom accounting software for state and local governments; developed an online course delivery and marketing platform currently used by more than 1,500 colleges and universities in the US, Canada, and Australia; developed an interactive cellular biology video for the Los Angeles Unified School District; taught college-level information technology courses; started and grew a thriving small business; and served as an executive with a large academic publishing corporation.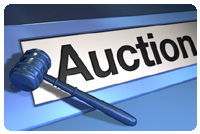 Creating Web Pages Course requirements: For taking this instructor led ExpertRating Online Web Page Design Course you need Internet access, E-mail, and the Microsoft Internet Explorer or Mozilla Firefox Web browser, familiarity with the Internet, and a computer of any type.

Testimonials: The ExpertRating Online Web Page Design Course has received overwhelming positive feedback and reviews from students around the world. Here are a few:

"An absolute winner! This course was great. I got everything I needed out of the course and more. The use of supplementary material and assignments were excellent."

"As a teacher I am amazed at how smoothly this course progressed. The instructor has put a lot of time and effort into this program. Congratulations!"

"Excellent job! This course has definitely encouraged me to try others. Right time, right pace, right everything. Thank you!"

"Excellent teacher! Well laid out, lots of support for the students (questions were answered promptly and well monitored). Far exceeded my expectations."

"Fantastic Course! Forget about paying thousands of dollars to attend 2-4 day crash courses. With 12 lessons spread over 6 weeks, assignments, quizzes, a final exam, and class discussion, you will learn FAR more with this course at a better price. For the working adult who can spare a couple of hours a week toward his or her class work, the on-line format for course instruction is the way to go. I have plenty of experience with education, having earned both a Bachelor's and Master's degree in electrical engineering. I can tell you, on-line instruction is the wave of the future. In regards to Creating Web Pages, by Craig Power, it is OUTSTANDING!! I give him the highest possible marks. If you want to learn how to "correctly" develop a website, take this course. I guarantee, you will not be disappointed."

"Great course, great instructor. I'd always wanted to learn HTML but was too intimidated to take a class in a traditional setting. By doing the course online I could go at my own pace and not feel embarrassed if I had to go over something a couple of times to "get" it."

"Great course; instructor obviously knowledgeable regarding subject area. Instructor is able to teach and explain the information presented in a concise understandable format. This is a very worthwhile course on the subject matter presented."

"Hello, A very good course for working Graphic Designs/Artists. I have a small graphics business and a few of my clients started bugging me to take this step. It works well with the way my time line changes. Thanks, and I will be applying my new skills as soon as I get a little building experience."

"I enjoyed the opportunity to complete the lesson and assignments when I had the time. The material was presented in a sequential manner that built upon the previous lesson. Although I did not post a question in the discussion area, I learned from the questions and answers posted. I would like to see the lessons released early as I often had time between the Friday and Wednesday class and could have started on the next lesson. As it was, I had to concentrate on both weekly lessons over the weekend."

"I have taken several online courses and this one by far was the best. Lots of good reference material and it was interesting. The format of the assignments was the best. Craig also gave very good web sites as a reference for points he was making in the lessons. I give this course an A++ Thanks for a great course."

"I really enjoyed this course as it taught me the principles of HTML coding in an easy to understand step by step format. The instructor did a great job! I am also proud that I am 51 years old and going back to college!"