Adding DataTable to a DataSet
The contents of existing database can be added to the tables of a DataSet by using the DataAdapter. To add a database table to a DataSet, use the following steps:
Create a DataSet.

Create a database connection.

Create a DataAdapter with a SQL Select statement and the database connection.

Call the Fill method of the Da±aAdapter, passing the name of the DataSet and the name of the new DataTable.
The following example, illustrates how the Employees can be added from the table from the Northwind database to a DataSet.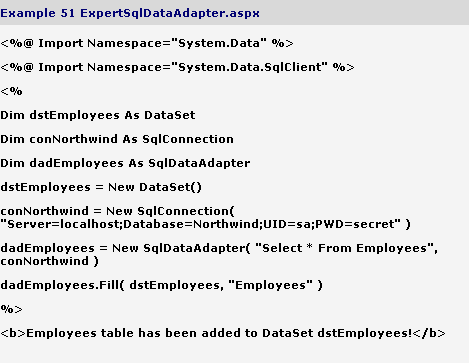 The output of above example is shown below: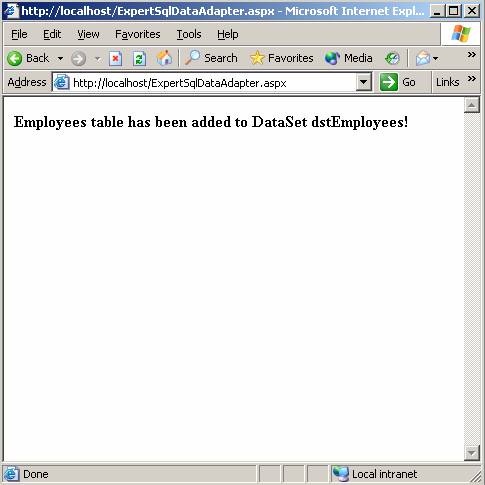 In the above example when the Fill method is called , a new DataTable is added to the DataSet, named Employees. Therefore the connection to a database is never open. The Fill method by itself opens a database connection and then auto­matically closes the connection that it opens.
The page in above example works only with a Microsoft SQL Server (version 7.0 and higher) database. It uses the SqlConnection and SqlDataAdapter classes from the System. Data. SqlClient namespace. If another type of database, is to be used such as Microsoft Access or Oracle, the classes must be used from the System. Data. OleDbnamespace.
The following example illustrates how a DataTable can be added from a Microsoft Access database to a DataSet.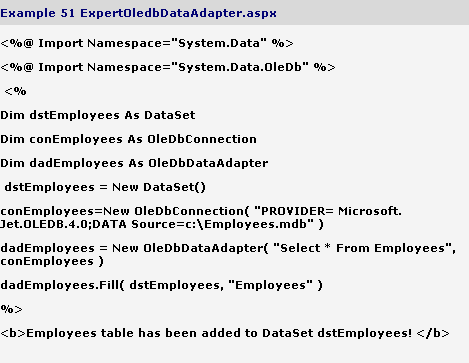 The output of above example is shown below: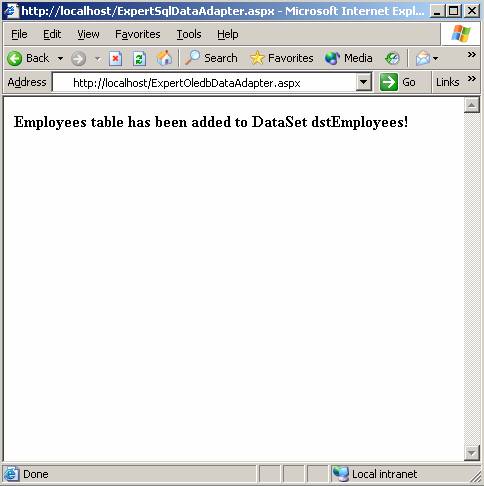 In this example the classes from the System.Data.OleDb namespace are used. Instances of the oleDbConnection and OleDbAdapter classes are created.