Advance Practical Examples on DataGrid
It is seen that there are many obstacles involved in developing the software of ASP.NET Therefore, this section will discuss some of the professional examples which would be very useful in developing critical movements.
Adding an EditCommandColumn to a DataGrid Control
An EditCommandColumn displays the most common editing commands which can be used to display Edit, Update, and Cancel buttons. This command plays no role in editing, but it displays the user interface for editing a row, which is an important aspect in web programming.
The following example demonstrates it: -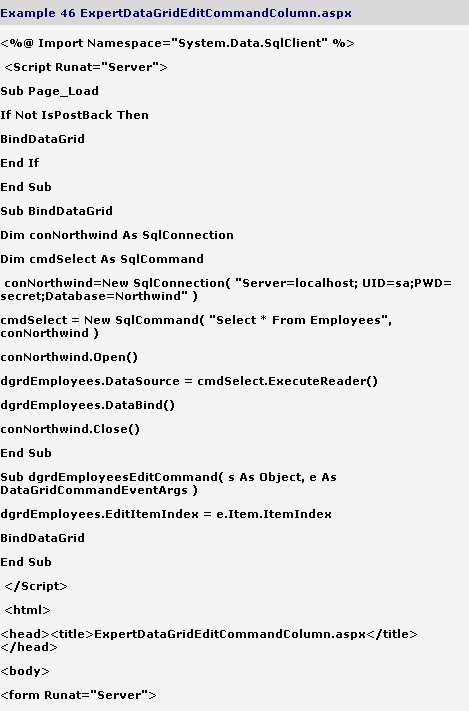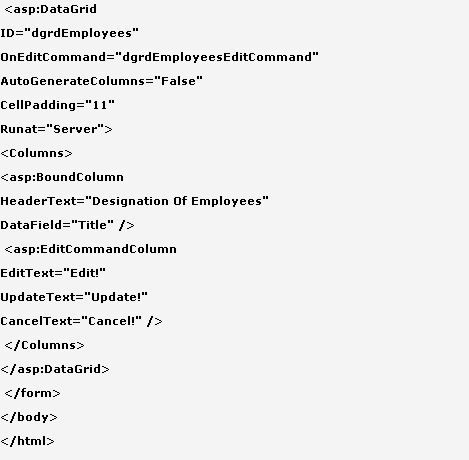 The output of above example is shown below: