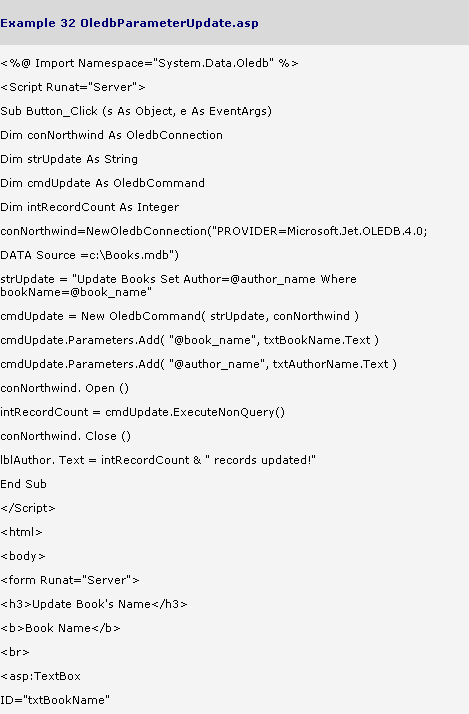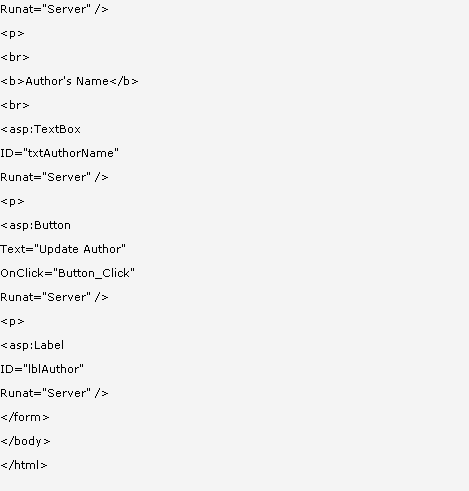 The output of this example is as shown below:-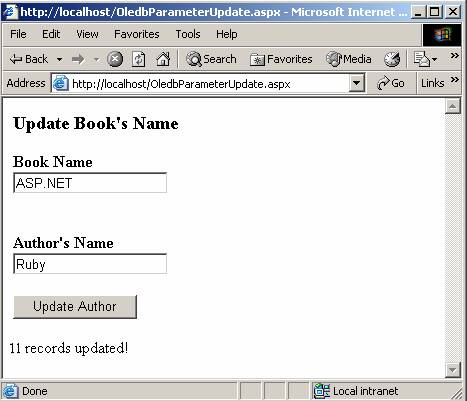 The above example has two TextBox controls: one for a Book's name and other in Author's Name. When you click the Update Author! Button, the Button Click subroutine is executed, and the phone number for the proper author is updated.
Finally, the number of records updated is retrieved from the ExecuteNonQuery () method of the OleDbCommand class. This result is assigned to a Label control lblAuthor.