The ExpertRating Online Writing Course (Forensic Science for Writers)
(leading to ExpertRating Writing Certification-Forensic Science for Writers).
You've followed forensic investigators as they solve crimes in novels, movies, and TV shows, unearthing facts hidden from the normal human eye. And now you want forensics to play a starring role in your fiction, but you need a quick education on the subject. This course will reveal all the secrets you need to know in order to craft a gripping and realistic work of fiction.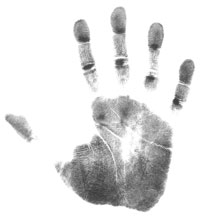 During this six-week course, we'll explore how investigators analyze physical evidence, including blood, DNA, fingerprints, hair, documents, ammunition, and corpses. From the code-breaking tricks of the cyber-sleuth to the traditional procedures of the autopsy room, we'll look at the strengths and weaknesses of forensic technology. And we'll cover common misconceptions about forensic analysis found in films and novels, errors that you'll want to avoid in your own writing.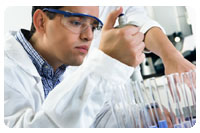 This course will also introduce you to the major players of a criminal investigation--the first responder, the lead investigator, and the crime scene experts--just the sort of people who make great characters. You'll meet forensic pioneers who can provide role models for fictional investigators. And you'll explore historical highlights of forensic crime detection, which will prove helpful when you write about historical periods other than our own.
This course includes a knowledgeable and caring instructor who will guide you through your lessons, facilitate discussions, and answer your questions. The instructor for this course will be Phillip Jones.

Phillip Jones

About the ExpertRating Online Writing Course (Forensic Science for Writers) instructor: Phillip Jones, Ph.D., J.D., a former science and medicine instructor, has practiced extensively in both scientific and legal arenas. As a fulltime freelance writer, Jones has published over 100 articles that blend science, law, and history. He earned a certificate in forensics and has published articles on forensic science and historically prominent criminal investigators in Forensic Nurse Magazine, The Strand Magazine, The Forensic Center Newsletter, Today's Science, Forensic Magazine, and Law and Order Magazine, as well as a mystery story in Futuristic. His writings in forensic science earned him associate membership with the Mystery Writers of America.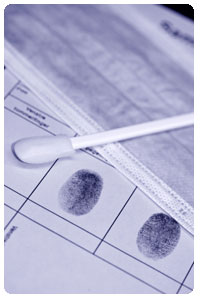 Online Forensic Science For Writers Course requirements: For taking this instructor led ExpertRating Online Writing Course (Forensic Science for Writers) you need A basic knowledge of high school science, Internet access, e-mail, and the Microsoft Internet Explorer or Mozilla Firefox Web browser.

Testimonials: The ExpertRating Online Writing Course (Forensic Science for Writers) has received overwhelming positive feedback and reviews from students around the world. Here are a few:


As an already successful writer, I am sure I will refer to these lessons over the coming years as I continue to write novels."

"Enjoyed the course. I was happy with the way it was presented and would recommend it to others."

"Excellent course. As a current member of the Law Enforcement community, I was impressed at how much this course parallels currently offered law enforcement courses that cost much more. The assignments were challenging, and definitely assisted in preparation for the final."

"Excellent course for writers and anyone interested in the "real" science behind forensics. Would highly recommend this class. The instructor is clearly very knowledgeable."

"Excellent use of crossword puzzles as assignments."

"Fantastic course! Challenging information was presented in an understandable fashion. This covered a huge amount of information on forensics. Definitely worth the money!!"

"Great class! This saved two books that I otherwise could not have completed. It gave me the necessary understanding of crime scene investigation and police work I needed to finish the plots. Thank you so much!"

"Great Course! I gathered information for my current mystery novel. Thanks!"

"Highly informative, very well organized and presented."

"I am amazed at all the info. provided in this course. This is by far the most advanced, sophisticated course I have ever taken. Exceeding a university curriculum. Every question I had been answered with your "Most asked questions" sheet. Thanks for providing your experience and expertise."

"I am a Police Officer and have found this course interesting, factual, and very informative. I will certainly use this information daily and when I pursue training in the Forensic Identification Bureau."

"I am astounded at the wealth of material that this instructor included in the "Supplementary Material" and "FAQ's". It was outstanding! Though I'm not a mystery writer, I am fascinated by true crime "stories" and most important the evaluation of evidence in solving those crimes. This course more than met my expectations."

"I can't believe how much I've learned. This was an excellent class, and I really hate to see it draw to a close. I especially appreciated your touches of humor among the highly-detailed information."

"I found the course wonderfully challenging. I would recommend it to others."