About ExpertRating

ExpertRating is an ISO 9001:2015 certified company offering online certification and training services to individuals and companies in over 160 countries. Over 2,700,000 people in 160 countries have benefited from ExpertRating Online Certifications.

See where ExpertRating Certified Professionals are working .

ExpertRating ranks within the top 0.01% of the websites in the world in terms of traffic and popularity according to the Alexa Rankings. ExpertRating is one of the world's only ISO 9001:2015 certified companies (from TUV America) offering an Dreamweaver CS4 Course (Introduction) (leading to ExpertRating Dreamweaver CS4 Certification (Introduction)).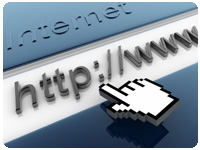 Dreamweaver CS4 Course (Introduction)
Would you like to learn to use Adobe Dreamweaver CS4 to design, create, and maintain user-friendly Web sites that are full of professional-quality Web pages? If so, then this is the class for you! You won't need any prior Web design skills or knowledge of code.
We'll start at the beginning, and through engaging lessons and hands-on exercises, we'll build a sample site from the ground up.
Dreamweaver CS4 Course (Introduction) Requirements:

Adobe Dreamweaver CS4 (software must be installed and fully operational before the course begins); Windows Vista / XP; Mac OS X 10.5 Leopard, Mac OS X 10.4 Tiger; Internet access, e-mail, the Microsoft Internet Explorer or Mozilla Firefox Web browser, and the Adobe Flash and PDF plug-ins (two free and simple downloads you obtain at http://www.adobe.com/downloads by clicking Get Adobe Flash Player and Get Adobe Reader).


Dreamweaver CS4 Course (Introduction)
Explore the program's interface and how to set up Dreamweaver for building as many sites as you like with a minimum of effort and repeated tasks. You'll find out how to insert and format text, work with image files, and see exactly how hyperlinks work. We'll also take a short tour of Dreamweaver's Flash tools, work with tabular data, and get a handle on frames—getting clear on when to use them and when not to.

Learn to build a site & master the basics of Cascading Style Sheets (CSS) and even pick up a little HTML. By the end of the course, you'll be well-prepared to learn more about HTML or CSS if you want to take your skills to the next level. So get ready for a great adventure that will show you just how simple and fun Web design can be!

Dreamweaver CS4 Certification (Introduction)
At just $129.99, the ExpertRating Dreamweaver CS4 Certification (Introduction) is your 'best value-for-money' option for enrolling in a Dreamweaver CS4 Course (Introduction). Payments can be made using all major credit cards or PayPal. All payments are through secure online transactions. ExpertRating is a PayPal verified seller with over 200000 sales through PayPal.

ExpertRating upholds the highest privacy standards, certified by TRUSTe. As a TRUSTe seal holder, ExpertRating complies with TRUSTe's strict program requirements, ensuring that your information is always safe. Other TRUSTe seal holders include Yahoo, Facebook, MSN, eBay, AOL.

ExpertRating is an ISO 9001:2015 certified company, which reflects that our courses and tests conform to the highest international quality standards. Our training material is prepared by thorough professionals with years of experience, and goes through several rounds of analysis by expert teams to help develop well balanced, comprehensive and meaningful content.

Our website is certified by McAfee SECURE to be safe from potential hacking threats. The McAfee SECURE™ trustmark indicates that our website has passed McAfee's intensive, daily security scans. This ensures you stay protected from links to dangerous sites, phishing, and other online dangers.