About ExpertRating

ExpertRating is an ISO 9001:2015 certified company offering online certification and training services to individuals and companies in over 160 countries. Over 2,700,000 people in 160 countries have benefited from ExpertRating Online Certifications.

See where ExpertRating Certified Professionals are working .

ExpertRating ranks within the top 0.01% of the websites in the world in terms of traffic and popularity according to the Alexa Rankings. ExpertRating is one of the world's only ISO 9001:2015 certified companies (from TUV America) offering an Photoshop Tutorial Course (Photoshop CS4) (leading to ExpertRating Photoshop Skills Certification (Photoshop CS4-Intermediate)).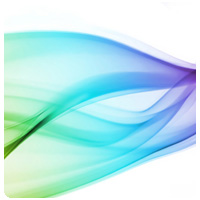 Photoshop Tutorial Course (Photoshop CS4)
Are you ready to take your Photoshop skills to the next level? Imagine being able to undo or revise changes you've already made without losing image quality or needing to start over! You'll discover how to save every pixel in your original image so you never have to say "I'm sorry I tossed that information.
" You'll see how to the use Smart Objects so you can crop an image or resize it and get it back to its original size months later. You'll master tricks for warping Smart Objects that will make the tabloid newspapers jealous! And you'll learn how to make adjustments to your images that you can tweak at any time to add shadows or embossing. Whether you want to use Photoshop to edit photos, make scrapbook pages, or do original artwork, you'll find this course gives you the skills you need.
Photoshop Tutorial Course (Photoshop CS4) Requirements:

Adobe Photoshop CS4 for Windows or Adobe Photoshop CS4 for Macintosh (software must be installed and fully operational before the course begins); It can be part of the Creative Suite in Standard or Extended editions or it can be a standalone version of either Standard or Extended. No features from the Extended version will be taught, however. You may also use the 30-day free trial software provided by Adobe, but if you do, you must wait until week 3 of the course to install it and actually begin to work through the course. Otherwise your trial will end before the last four lessons are released. On the PC platform, either Windows XP or Vista is acceptable. You can also take this course with Mac OS X 10.4 or 10.5 on either the PowerPC or Intel Mac platform.Internet access, e-mail, the Microsoft Internet Explorer or Mozilla Firefox Web browser, and the Adobe Flash and PDF plug-ins (two free and simple downloads you obtain at http://www.adobe.com/downloads by clicking Get Adobe Flash Player and Get Adobe Reader).You need to have completed Introduction to Photoshop CS2, CS3, or CS4. If you have not taken one of these courses, you need to have a good working knowledge of the basic tools in Photoshop and be able to make selections, use the Clone Stamp tool and Healing brushes, and do elementary color correction. In addition, you will need to have a program that extracts the example files from the Zip file provided with each lesson. You need to know how to create a new file folder and locate files on your hard drive. If you wish to share your work with the instructor, you will need an online album in which to display your work. Instructions for this will provided in the first lesson.


Photoshop Tutorial Course (Photoshop CS4)
If you've already mastered Photoshop's basic tools and commands, you'll find it easy to master the nondestructive editing techniques covered in the ExpertRating Online Photoshop Tutorial leading to Photoshop Skills Certification.

Get ready to take a giant leap forward in your Photoshop creativity and productivity!

Photoshop Skills Certification (Photoshop CS4-Intermediate)
At just $129.99, the ExpertRating Photoshop Skills Certification (Photoshop CS4-Intermediate) is your 'best value-for-money' option for enrolling in a Photoshop Tutorial Course (Photoshop CS4). Payments can be made using all major credit cards or PayPal. All payments are through secure online transactions. ExpertRating is a PayPal verified seller with over 200000 sales through PayPal.

ExpertRating upholds the highest privacy standards and complies with strict program requirements, ensuring that your information is always safe.

ExpertRating is an ISO 9001:2015 certified company, which reflects that our courses and tests conform to the highest international quality standards. Our training material is prepared by thorough professionals with years of experience, and goes through several rounds of analysis by expert teams to help develop well balanced, comprehensive and meaningful content.

Our website is certified by McAfee SECURE to be safe from potential hacking threats. The McAfee SECURE™ trustmark indicates that our website has passed McAfee's intensive, daily security scans. This ensures you stay protected from links to dangerous sites, phishing, and other online dangers.