Employee Testing Stats


Companies using ExpertRating
.....................................

10162

Top countries
US
55%
Canada
15%
UK
.....................................
7%
Tests taken till date
.....................................

2237206

Avg. tests taken daily
.....................................

15701

Re-order rate
.....................................
86%
Avg. Re-order value
.....................................
120%
Avg. order value
.....................................
$1210p.a
Testing servers online
.....................................
4/4
Back-up servers online
.....................................
3/3
Avg response time
45 mins


Course Stats
Courses taken till date
.....................................
57600
Re-order rate
.....................................
64%
Instructor Led
.....................................
27%
Non Instructor Led
.....................................
73%
Average course price
.....................................
$119
Course servers online
2/2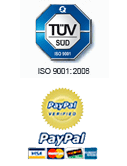 Home > Employment Testing
About ExpertRating Solutions

ExpertRating Benefits
.....................................
2,700,000 employees tested
ISO 9001-2008 company
TRUSTe verified
PayPal Verified Business
Fortune 500 client list
Testing employees since 2000

Company Profile

ExpertRating is an ISO 9001:2008 company, certified by TÜV SÜD America. A leading name in the sphere of e-learning and pre-employment testing solutions, ExpertRating has a database of online courses and tests that spans a vast spectrum of conventional and emerging domains of learning and work.

ExpertRating's products and services are popular among private individuals and corporate entities alike. More than 2,700,000 individuals across the world have obtained ExpertRating certifications since the company's inception in the year 2000. Among the numerous companies that have availed ExpertRating's services are Convergys, Deltek, IKEA Systems, Fox News, and Fiserv, to name a few. Initiatives such as the Employee Development Program for UPS (United Parcel Services), and custom skills assessment tests designed for Ericsson, and online services marketplaces like Elance, oDesk, LimeExchange and RentAcoder, are some of the key highlights of ExpertRating's services.




Core Values & Commitment to Quality

ExpertRating's mission is to deliver high-quality services at competitive prices so as to achieve full client satisfaction. Accordingly, the company undertakes routine upgrade of all its offerings, and adopts latest technologies for the delivery of both the existing products and the new additions. Quality is the driving force behind ExpertRating. Every system and process is tuned to deliver the best and optimal solution. The company has an unflinching commitment to the best interests of each one of its clients and customers. ExpertRating is dedicated to integrity by way of consistency between word and deed, and to forge a relationship of trust with its clients.

Company Offerings

ExpertRating web traffic – a graphical view
ExpertRating ranks within the top 0.01% of the websites in the world in terms of traffic and popularity according to the Alexa Rankings.

ExpertRating In The News


September 2015:El Monte Adult School District chooses online certifications powered by ExpertRatingINC for enhancing the knowledge and employability of their students. El Monte Union High School District is a high school district with its headquarters in El Monte, California.

September 2015:Opus Energy uses C++ tests offered by Codeassess to analyze the coding abilities of its candidates. Opus Energy, founded in 2002, has been delivering outstanding levels of service, embracing renewable energy sources and providing competitively priced energy. Opus Energy is committed to securing competitive, low-cost energy for customers whilst also delivering an exceptional level of service and support.

August 2015:Carpe Diem Management, Inc. uses skill assessment tests from ExpertRatingINC to assess the networking skills of its candidates. Carpe Diem Management, Inc. is an internal service provider for Turbine Engine Consultants, Inc. and CD Aviation Services with services including financial management, human resources, operations management, information technology and uniform services.

August 2015:Friendefi uses the Codeassess platform to vet the programming skills of Android and iOS programmers. Friendefi aims at increasing the effectiveness of loyalty programs by making them more interactive, social, and fun with its custom-designed program solutions.

August 2015:Codeassess.com launches new comparison tool for candidate reports. Employers and hiring managers can now compare various aspects of the candidate reports and then choose the best candidate. This will help recruiters take quick decisions and make hiring even simpler and faster.

June 2015:Ignite Life UK engages ExpertRating to develop a psychometric assessment instrument which explores how an individual's soul chooses to bring it's beauty, knowledge, insight and creativity to the human experience. Ignite Life is a revolutionary community which inspires emerging social entrepreneurs to identify their purpose, develop their person, explore their potential and choose to live a life by design. Earth-entrepreneurs are what these creators are called and to assist them to successfully bring their idea, product, service or technology to market, Ignite Life will use this instrument as a tool to launch these individuals on a journey that will develop both their product and their person to become a thoughtful creator who will create to change the world.

June 2015:ExpertRating launches Codeassess.com, a comprehensive platform for hiring managers to assess programming skills. By offering coding problems of all kinds, across a range of difficulty levels in 20 different programming languages, Codeassess enables hiring managers to assess the coding abilities of entry level as well as experienced programmers. Know More: https://codeassess.com/

May 2015:Telvista engages ExpertRating to provide online skill assessments for shortlisting candidates. Telvista provides English and Spanish contact center outsourcing to companies that want more from their customer relationships.

August 2014- Montana Department Of Transportation chooses online skill testing solutions offered by ExpertRating. It strives to provide a transportation system and services that emphasize quality, safety, cost effectiveness, economic vitality and sensitivity to the environment.

July 2014- Telecom North America chose ExpertRating as their partner to provide online skill assessment solutions. Telecom North America is an interexchange carrier licensed in all states of the USA and, via its Canadian subsidiary, in all provinces of Canada. Its subsidiary Telecom North America Mobile Inc. is a spectrum-based mobile operator (MNO) in USA, and full member of the GSM Association. The company's goal is to reduce international roaming costs, by providing various services both to end-users and to the industry.

June 2014- Tampa Housing Authority uses online skill assessment solutions by ExpertRating. Tampa Housing Authority promotes the development and professional management of a variety of affordable housing opportunities, facilities and supportive services to nurture neighborhoods, provide economic development and self-sufficiency activities for residents.

May 2014- Saturna Capital Corporation chooses online skill assessment solutions powered by ExpertRating for testing the skills of their current employees. Saturna Capital Corporation, manager of the Amana, Sextant, and Idaho funds, uses years of investment experience to aid investors in navigating today's volatile markets. Founded in 1989 by professionals with extensive investing experience, Saturna has helped individuals and institutions build wealth, earn income, and preserve capital.

April 2014- BNP Paribas chooses online skill assessment solutions powered by ExpertRating for testing the skills of their current employees. BNP Paribas is one of the best rated banks in the world (Rated AA- by Standard & Poor's.).

March 2014 - The Schindler Group chooses ExpertRating as their testing partner. Schindler designs, manufactures, installs, services and modernizes elevator and escalator systems for almost every building type. Schindler elevators move 1 billion people every day.

Feb 2014 - UPS starts using pre-employment services and instructor-led courses from ExpertRating. Founded in 1907 as a messenger company in the United States, UPS has grown into a multi-billion-dollar corporation by clearly focusing on the goal of enabling commerce around the globe. Today, UPS is a global company with one of the most recognized and admired brands in the world.

January 2014- Amadeus, which is a globally recognized, technology-driven company engaged exclusively in the travel industry, has decided to use pre-employment testing services from ExpertRating. Skills assessment tests will be provided by ExpertRating for the employment processes at Amadeus Europe.

December 2013- The Government Employees Insurance Company (GEICO), one of the most successful companies in the US, chooses ExpertRating for testing the skills of its prospective employees. The GEICO provides insurance to a wide range of customers, whether they're employed by the public sector or the private sector.

November 2013- HarperCollins, winner of the prestigious Publisher of the Year award at the Bookseller Industry Awards, 2012, has started using pre-employment services from ExpertRating, comprising language skills assessment tests. HarperCollins, one of the world's foremost English-language publishers, is based in West London, England.

October 2013- Encyclopedia Britannica, Inc., an acclaimed name in the knowledge industry, has started using pre-employment services from ExpertRating. Encyclopædia Britannica, Inc. is a global educational publisher with products that promote knowledge and learning. Skill assessment tests provided by ExpertRating are used to select appropriately skilled employees.

August 2013 - ExpertRating wins the Google SME Heroes award 2013-14 at a glittering award ceremony organized by Google and FICCI (Federation of Commerce and Industry) at New Delhi, India. This award has been instituted by Google to honor IT companies that have excelled in their domain and have leveraged the internet to grow and expand their businesses in innovative ways.

July 2013: vWriter.com, an enterprise of Takanomi Limited, chose ExpertRating Solutions as their testing service partner. vWriter is an online work exchange for content writers. ExpertRating will provide skill assessment tests to the users of vWriter.com

July 2013: EasyHyre LLC has signed a Service Level Agreement with ExpertRating Solutions. EasyHyre's online market exchange will cater to finance and accounting professionals.

June 2013: Alpine Access University has agreed to sign a Service Level Agreement with ExpertRating Solutions. Alpine Access University's online testing module will offer a platform for the students to test their skills. The online market exchange is being designed to function on the likes of Elance and oDesk.

May 2013: East Carolina University - Institutional Planning, Assessment, and Research chose to introduce ExpertRating Solutions' programs in their curriculum. The students can now enroll themselves in to the ExpertRating Green Belt program. A customized interface has been put in place for enrollment, online classroom, and testing.

April 2013: ExpertRating goes to Jamica - Jamaican National Building Society in their endeavor to build the skill sets of senior managers have chosen ExpertRating's managerial courses and assessments. The bank will conduct trainings on an on-going basis through a custom-designed interface developed to help the bank's team monitor the progress of participants.

March 2013: Alpine Access University has chosen ExpertRating as their technology partner for providing skill assessment services to visitors on their B2C job portal. The university has chosen a wide variety of tests as well as several custom developed tests for their users. The solution will be provided seamlessly through ExpertRating's API based solution.

February 2013: ExpertRating ties up with EasyHyre LLC a promising startup comprising seasoned CPAs providing staffing services to their clients in the United States. EasyHyre will use ExpertRating's testing engine along with custom-developed tests for accountants, office assistants, sales professionals and content writers.

2nd Jan 2013 The International criminal court, The Hague chooses ExpertRating's TQM and Business Analysis Certification for their employee training and testing initiative.

November 2012 The Ministry of Health, UAE chooses ExpertRating's TQM Certification for training and assessing staff skills in a large number of hospitals and medical facilities in the UAE. This is an on-going project which will be developed in Arabic during the next phase.

Sept 2012 The Workana.com Skills Marketplace chooses ExpertRating for assessing skills of their Spanish freelance workforce. A selection of 50 ExpertRating assessments have been translated into Spanish for this project.

10th July 2012 - Lancers.co.jp, Japan's largest platform for freelancers chooses ExpertRating's robust employee testing platform for certifying their global workforce. The partnership led to technical skill assessments being developed in Japanese and introduced to the Japanese public for the first time.

February 2012 - Ateeco Inc. (www.pierogies.com) chooses ExpertRating skills testing solutions for their employee testing program. Having sold more than half a billion Pierogies in 2010 and with over 12.4 million Pierogies in 14 different varieties leaving Ateeco's kitchens every week, it is the largest employer in Shenandoah.

January 2012 - Jet Airways (www.jetairways.com) runs a Nation-wide skill assessment campaign for ground staff employees across all metro cities in India. Using ExpertRating's robust testing system, the campaign was completed successfully in a single day.

December 2011 - Google (U.S.) chooses ExpertRating for testing employee skills in foreign languages. Google Inc. is the world's largest search engine and specializes in cloud computing, and advertising technologies apart from search.

November 10th 2011 - Virginia International University chooses ExpertRating for delivering online certification programs to their students at Fairfax. New courses are being designed for VIU students through inputs provided by the university faculty. Virginia International University is a senior college accredited by the Accrediting Council for Independent Colleges and Schools to award certificates, diplomas, bachelor's degrees, and master's degrees.

LOS ANGELES - September 22, 2011 - ExpertRating Certified fitness professional, Katie Boyde anchors "Wicked Fit" produced by Renegade 83 ("Blind Date," "One Man Army," "Man, Woman, Wild"). David Garfinkle, Jay Renfroe and Mark Perez serve as Executive Producers and Sarah Weidman serves as Executive Producer for Style. http://tvbythenumbers.zap2it.com/2011/09/22/styles-new-docu-series-wicked-fit-premieres-sunday-october-23/104569/

September 5th 2011 - Hollywood, California - August 13th 2011 - Warner Brothers Television seeks permission from ExpertRating to use their courses as props for the television series "Shameless".

August 20th 2011 - Republic Bank & Trust, USA and Ontario Universities Application Center choose ExpertRating for their Employee Development programs.

July 13th 2011 - ExpertRating goes to Africa - Tomide Consulting, Nigeria and Ezone, Botswana plan to offer instuctor led courses to government officials, students and aspirants. Several ExpertRating courses are approved for further studies by the Government of Botswana through Ezone consulting.

June 22nd 2011 - Smart Books Corp, Safeway Canada choose Expertrating for employee testing.

May12th 2011 - Expertrating acquires traineo.com, an online fitness community founded by Alasdair McLean Foreman whilst running Track and Field at Harvard University. As the previous captain of the Harvard University Track and Field Team who has also represented Great Britain and England at an international level, he brings a wealth of applied knowledge of fitness, training, and exercise to the traineo management team.
10th April 2011 - ExpertRating acquires photoshopcontest.com from WebCurl, Canada. Photoshopcontest is the world's largest image manipulation competition website attracting over 10,00,000 visitors annually. PhotoshopContest.com (PSC) was created in late 2001 as a competitive play ground for graphic artists. The site has received a lot of media attention and was mentioned on the Howard Stern Radio Show, Yahoo (as a pick of the week) and TechTV's television show ScreenSavers as the Site of the Night.

12th March 2011 - ExpertRating announced the launch of the Lockdown Browser, an innovative tool for online employee assessment and testing, the Lockdown Browser is used to carry out online exams safely. The software changes any computer into a secure workstation and restricts access to any utilities that can be used to cheat while taking online exams. The Lockdown browser has been tested and adopted by several leading companies and is sure to be an important constituent of the ExpertRating product line.

3rd January, 2011 - Republic Bank chooses ExpertRating for their employee development program, and certifying their managerial level staff.

17th November 2010 - Bay Area School of Arkansas located in the Craighead County is one of the top schools of the state. The school in an initiative to impart education in child development chose ExpertRating as their partner. The school chose to certify their faculty and students with First Aid Certification and Baby Sitting Certification. The two month long drive certified 50 teachers and students. This was the first of their on-going skill certification drive.

15th September, 2010 - Naukri.com, India's largest portal for job seekers chooses ExpertRating's comprehensive employee testing platform for testing their job aspirants. Naukri.com is backed by InfoEdge Ltd, India's premier online classifieds company in recruitment, matrimony, real estate and education.

15th August, 2010 - Manulife Business Processing Services chooses ExpertRating online certification programs to improve, test and certify the skills of their employees in the Phillipines, further substantiating ExpertRating's proven employee certification process potential.

25th, July 2010 - DELL ASAP chooses ExpertRating as their partner for delivering online certification programs to their employees in the State of New Mexico, US. In a phased manner, DELL ASAP plans to test and certify the skills of all the employees in the State of New Mexico, leveraging ExpertRating's proven employee testing platform.



10th July 2010 - OutRight Inc, the leading online accounting platform for more than 21 million, U.S., self employed individuals and micro-businesses chose ExpertRating's integrated employee testing platform for certifying their talent pool. OutRight is backed by leading investors, Sequoia Capital, First Round Capital, Shasta Ventures, SoftTech VC, and Felicis Ventures.

1st July 2010 - PeoplePerHour, Britains's largest platform for freelancers chooses ExpertRating's robust employee testing platform for certifying their 55,000 strong global workforce. PeoplePerHour is backed by Index Ventures the leading venture Capital firm who is behind success stories like Skype, Last.Fm, MySql, Lovefilm and Glasses Direct.

26th June 2010 - McMaster University of Canada, after a successful trial period of skill testing has chosen ExpertRating as their partner for future Employee Skill Testing. McMaster University was founded in 1887 by Senator William McMaster - first president of the Bank of Commerce and is currently amongst the top 100 universities of the world.

18th June 2010 - ECPI College of Technology having several campuses across the United States decides to offer ExpertRating's Green Belt Certifications to their students. The college also plans to benefit from ExpertRating's skill testing platform starting with their Virginia Campus. ECPI plans to roll-out the new course to all their campuses in future.

10th June 2010 - Erie Community College, South Campus, State University of New York, chooses ExpertRating Solutions as their Testing Vendor for Online Skill Assessment Tests. Currently, ECC has introduced Peachtree 7 tests for their students studying Accounting.