About The Search Engine Marketing Course:

The Search Engine Marketing program is a direct response to the skyrocketing growth of the search engine industry.No longer the territory of geekdom, search engine marketing has exploded into the mainstream. Today, thousands of businesses are falling all over themselves to capture online searchers. And they'll pay big bucks to search engines for the privilege. Giants like Google, Yahoo and AOL can't fail to make money because everybody wants a bit of their search action.

Buy the Search Engine Marketing Course - $2299

This program is tutor-supervised. A tutor will be assigned to you and will guide you through the lesson material and review your assignments. The instructors for this course will be:


Kalena Jordan
Karon Thackston

About the Online Search Engine Marketing Course instructors:

Kalena Jordan, was one of the first search engine optimization experts in Australia and New Zealand. She's well known and respected in the search engine industry, particularly in the U.S.

With her in-depth knowledge of Internet marketing techniques and a decade of experience in search engine.

Karon Thackston is owner of Marketing Words, Inc., a full-service copywriting company specializing in search engine copywriting. Karon is author and publisher of three e-books, including the popular Step-by-Step Copywriting Course, an e-course designed to teach sound and highly effective copywriting techniques, including search engine copywriting techniques.

Languages

Course Length

Requirements/Materials Included

This course is compatible with Windows Vista Operating System.

You'll need the following items to take this program:

A PC or Macintosh computer
A reliable Internet connection
Adobe Acrobat PDF Reader
Access to an e-mail client or an Internet-based e-mail account

The following items are recommended for this program:

A word-processing package such as Microsoft Word or Works.
A spreadsheet package such as Microsoft Excel or Works
A printer (if you want to print the lessons)

Buy the Search Engine Marketing Course - $2299
The Search Engine Marketing Course

ExpertRating in association with Gatlin Education Services offers in-depth, career training courses. Gatlin Education is the world's largest provider of online, instructor-supported training to renowned colleges and universities across the globe. ExpertRating is an ISO 9001:2008 certified company offering online certification and training services to individuals and companies in over 160 countries. ExpertRating offers its testing services to the world's best companies such as Convergys Corp, UPS, GAP, Sony, Coke, Citrix, Deltek Corp, IKEA Systems and Ericsson, to name a few.

It is very safe to buy from ExpertRating. ExpertRating Solutions has been reviewed by TRUSTe for compliance of their strict program requirements ensuring that your information is always safe.

With ExpertRating, you get quickly certified online and become equipped with a storehouse of information through the in-depth courseware which has been developed by experienced professionals.

The Search Engine Marketing course leading to Search Engine Marketing Certification is by far the "best value-for-money" SEM Certification at $2299.



What is Search Engine Marketing?

As a search engine marketer, you'll pay for Web advertising that appears when consumers type specific search terms into a search engine. Using a combination of search optimization techniques, copywriting skills, and bidding dollars to pay for targeted advertising, you'll be able to place a product or a business directly in front of the right consumer at the right time.

Buy the Search Engine Marketing Course - $2299







A job in this industry can be highly rewarding. As noted by Jennifer Laycock of Search Engine Guide, "There are quite literally more jobs than there are skilled marketers and salaries can skyrocket to almost embarrassing levels."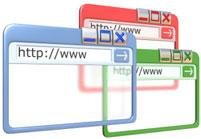 Who should take this Search Engine Marketing Course?

This program will benefit marketers, advertisers, and anyone else who wants to promote Web sites on search engines. Webmasters and business owners who want to increase traffic to their sites will also find this course useful. Additionally, search engine optimizers and search engine marketers who want to improve their skills will get what they want from this program.

Course Outline
Search Engine Optimization - I


Search Engine Optimization - II


Pay Per Click Marketing - I


Pay Per Click Marketing - II


Web Site Copywriting
Click here to view the detailed syllabus

Search Engine Marketing Job Outlook

According to the Search Engine Marketing Professional Organization's (SEMPO) Sixth Annual State of Search Engine Marketing Report, the North American search engine marketing industry promises a growth of 14% through the year 2010. The reasons for this growth are higher budget allocation to online marketing as compared to other marketing and advertising options available. A marketing report indicates that more than 50% of the firms plan to increase budgets for paid search marketing and search engine optimization.

Occupations related to Search Engine Marketing
Product Marketing Manager
SEM Marketing Specialist
SEO Marketing Specialist
Search Optimization Specialist
Director, Analytics
Search Planner
Search Marketing Manager
Search Engine Marketing Analyst
Director of SEM Operations

Buy the Search Engine Marketing Course - $2299