About The ICD-10 Medical Coding Certificate Program:

The Federal Government has mandated that the ICD-10 coding system used by the healthcare industry in insurance processing, reimbursement, and statistical data gathering be implemented by October 1, 2013. The ICD-10 Medical Coding Online Training Program will teach you how to prepare for and implement the massive changes to the existing coding system. This online certificate program presents a comprehensive overview of the changes in store for both diagnostic and procedural medical coding, along with detailed information on the impacts of the medical coding changes to coders, healthcare staff, physicians, software systems, documentation, and information technology. In addition to the comparison of the old system to the new system, it also includes training in the use of the new ICD-10 coding manuals.

Buy the ICD-10 Medical Coding Certificate Program - $2299.99

This course includes knowledgeable and caring instructor who will guide you through your lessons, facilitate discussions, and answer your questions. The instructor for this course will be:


About the Online ICD-10 Medical Coding Certificate Program Course instructor:

Carline Dalgleish, has been employed in the business office management profession since 1970. Over the years she has performed accounts receivable and business office management services including medical billing and coding for physicians, clinics and hospitals besides the Healthcare Financing Administration (now CMS). She has real-time experience in administrative and financial departments, as well as management experience in business office administration, regulatory compliance, information technology and services.

Carline holds a Bachelor of Science degree in business information systems and a Master of Arts degree in leadership and healthcare administration. She is working on a post-baccalaureate certificate in Health Information Management and will sit for the Registered Health Information Administrator (RHIA) certification exam in the fall of 2010. She is in the process of writing a comprehensive textbook on ICD-10 due to be published in 2011.

Languages

Course Length

Requirements/Materials Included

This course is compatible with Windows Vista Operating System.

This program can be taken from either a Mac or a PC. There are no specific computer requirements, other than an Internet connection and e-mail capability.

Buy the ICD-10 Medical Coding Certificate Program - $2299.99
The ICD-10 Medical Coding Certificate Program

ExpertRating in association with Gatlin Education Services offers in-depth, career training courses. Gatlin Education is the world's largest provider of online, instructor-supported training to renowned colleges and universities across the globe. ExpertRating is an ISO 9001:2008 certified company offering online certification and training services to individuals and companies in over 160 countries. ExpertRating offers its testing services to the world's best companies such as Convergys Corp, UPS, GAP, Sony, Coke, Citrix, Deltek Corp, IKEA Systems and Ericsson, to name a few.

It is very safe to buy from ExpertRating. ExpertRating Solutions has been reviewed by TRUSTe for compliance of their strict program requirements ensuring that your information is always safe.

With ExpertRating, you get quickly certified online and become equipped with a storehouse of information through the in-depth courseware which has been developed by experienced professionals.

The ICD-10 Medical Coding Certificate Program leading to ICD-10 Medical Coding Certification is by far the best value-for-money at $2299.99.



ICD-10 stands for International Statistical Classification of Diseases and Related Health Problems - 10th Revision. It is a coding of diseases and signs, symptoms, abnormal findings, complaints, social circumstances and external causes of injury or diseases as classified by the World Health Organization.

What is ICD-10 CM/PCS?
ICD-10-CM/PCS is a diagnosis classification system developed by the Centers for Medicare and Medicaid Services (CMS) and the National Center for Health Statistics (NCHS), for coding and reporting in the healthcare environment of the United States. It consists of two parts:
Washington, DC 20037-2985

1. ICD-10-CM is meant for use in all United States of America health care treatment settings.
2. ICD-10-PCS is used in the U.S. for inpatient hospital settings ONLY.




Buy the ICD-10 Medical Coding Certificate Program - $2299.99







According to U.S. Department of Labor the demand for Medical Coding Professionals remains high. It is expected that by 2017 United States is going to spend approximately 20% of its GDP on healthcare, which means more professionals will be required in the healthcare industry. Therefore professionals in the field of medical coding, medical billing and medical transcription can look forward to a bright future professionally.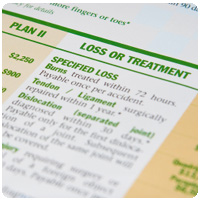 ICD-10 Medical Coding Certificate Programs helps you to


Understand the development history of the International Classification of Diseases (ICD)
Understand how medical documentation will be affected with the implementation of ICD-10
Distinguish between ICD-10-CM (Clinical Modification) and ICD-10-PCS (Procedural Coding System)
Describe the four major objectives that guided the development of ICD-10-CM and ICD-10-PCS

Course Outline
Introduction to ICD-10
ICD-10-CM Structure, Guidelines & Conventions
ICD-10-CM by Chapter
Implementation Considerations for ICD-10
Final Comprehensive Exam
Click here to view the detailed syllabus

Medical Coding Job Outlook

Among the allied health occupations medical billers and coders are high in demand. According to the US Bureau of Labor Statistics (BLS), health information technicians are one of the 10 fastest-growing allied health occupations. It is an interesting career where you are compensated according to your experience, your level of skills and how you use them. Medical Billing Specialists can earn between $12.20 and $16.00 per hour, depending on qualifications, education and the location of employment.

Occupations related to medical billing and coding
Billing Specialist
Billing Coordinator
Electronic Claims Processor
Coding Specialist
Claims Analyst
Reimbursement Specialist
Claims Assistant Professional
Medical Collector
Claims Processor
Claims Reviewer

Buy the ICD-10 Medical Coding Certificate Program - $2299.99

Disclaimer: Neither ExpertRating nor GES guarantees that the Medical Coding Program will meet the eligibility requirements of all the states. Each state has its own Board of Medical Coders website with all the necessary information.