The ExpertRating TQM Course (Leading to Certification)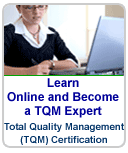 The ExpertRating Total Quality Management course (leading to certification) is a well researched 100 page online course that has been developed for people who would like to master the science of TQM. The course has been designed so that it is easily understood by beginners and people new to TQM apart from seasoned project managers.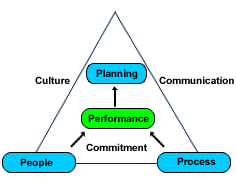 The course covers the complete organizational framework for successful TQM.

The TQM course includes all the important tools, techniques and concepts related to TQM and has been developed keeping in mind the requirements of most modern day industries.

Over 3000 purchases through PayPal till date
Payments can be made using all major credit cards or PayPal. All payments are through a secure online transaction.

This site is US friendly - Hosted in the US - Payments in US Dollars - Payments received in the US through a US based payment processor.
Why is ExpertRating offering this certification at such an affordable price?
The ExpertRating TQM Certification is being offered at a time limited special offer price. You can make the most of the $49.99 offer pricing as it is due for revision shortly.

Boost your job and career prospects with the ExpertRating TQM Certification.

Over 3000 purchases through PayPal till date