About The ExpertRating Online Statistics Certification

Wherever there will be numerical facts or data, there will be a need to interpret that data and whenever data is collected and interpreted, it is for some purpose and that is where Statistics comes into picture. From calculating a child's IQ to finding out the GDP of a country, knowledge of Statistics is required.

Statistics helps to paint an objective picture of social and economic condition of a state or of a country. Statistics is the tool that makes sense out of business figures, helps in comparisons with the past and sets benchmarks for future. Most importantly Statistics is the key to effective policy making.


ExpertRating is an ISO 9001:2015 certified company offering online certification and training services to individuals and companies in over 160 countries. Over 2,700,000 people in 160 countries have benefited from ExpertRating Online Certifications.

See where ExpertRating Certified Professionals are working

ExpertRating ranks within the top 0.01% of the websites in the world in terms of traffic and popularity, according to the Alexa Rankings. ExpertRating is one of the world's only ISO 9001:2015 Certified companies (from TÜV America) offering an ExpertRating Statistics Course (leading to ExpertRating Statistics Certification).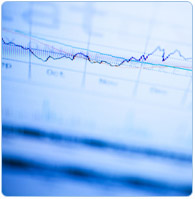 Statistics Certification - $99.99
Since there are a lot of candidates seeking an opening related to
Statistics
, or those who are trying to advance their career to senior Statistician positions, extra credentials count. Enhancing your resume with an ExpertRating Online Statistics Certification can definitely give you an edge above the rest. After passing your ExpertRating test, you will get an online transcript as well as a hard copy certificate mailed to you as proof of your Statistics skills.
Online Statistics Course Requirements:
For taking this Online Statistics Course, you need Internet access, e-mail, and the Microsoft Internet Explorer or Mozilla Firefox Web browser.
Why is ExpertRating offering this certification at such an affordable price?
The ExpertRating Statistics Certification is being offered at a time limited special offer price. You can make the most of the $99.99 offer pricing as it is due for revision shortly.
What does the courseware include?
The Online Statistics training course includes the in-depth Statistics Courseware and exam fee. This is the 'best-value-for- money' Statistics Program available till date.
List of Chapters
Statistics Certification Program
Organizing and Presenting your Data
Measures of Central Tendency and Dispersion
Introduction to Probability
Research Methods
Sampling
Hypothesis Testing
Correlations between Variables
Making Predictions- Linear Regression Analysis- Part 1
Making Predictions Linear Regression Analysis - Part 2
Making effective comparisons through Analysis of Variance (ANOVA)
Using Excel in Statistics






ExpertRating Online Statistics Course
The U.S. Department of Labor, Bureau of Labor Statistics says that Employment of statisticians is projected to grow 13 percent from 2008 to 2018, about as fast as the average for all occupations. The demand for individuals with a background is statistics is projected to grow, although some jobs will be in occupations with titles other than statistician.

With a projected growth of 13% in the employment of Statisticians, this is the opportune time to become a certified Statistics professional.

When you choose the ExpertRating Online Statistics Course you can be sure that you are buying a premium International certification that is recognized by hundreds of employers and Government bodies in the US and other countries.

ExpertRating offers its training and testing services to some of the biggest and best companies in the world, such as Convergys Corp, UPS, GAP, Sony, Coke, Citrix, Deltek Corp, IKEA Systems and Ericsson, to name a few. See who uses ExpertRating training and testing services

Statistics Certification - ExpertRating Advantages
At just $99.99 , the ExpertRating Statistics Certification is your 'best value-for-money' option for enrolling in a Statistics Program. Payments can be made using all major credit cards or PayPal. All payments are through secure online transactions. ExpertRating is a PayPal verified seller with over 200000 sales through PayPal.

ExpertRating upholds the highest privacy standards and complies with strict program requirements, ensuring that your information is always safe.

ExpertRating is an ISO 9001:2015 certified company, which reflects that our courses and tests conform to the highest international quality standards. Our training material is prepared by thorough professionals with years of experience, and goes through several rounds of analysis by expert teams to help develop well balanced, comprehensive and meaningful content.

Our website is certified by TrustedSite, formerly operators of McAfee SECURE™ to be safe from potential hacking threats. The TrustedSite, formerly operators of McAfee SECURE™ trustmark indicates that our website has passed McAfee's intensive, daily security scans. This ensures you stay protected from links to dangerous sites, phishing, and other online dangers.




Why choose ExpertRating


With ExpertRating you get certified quickly online and you are equipped with a store-house of information through the in-depth Statistics Courseware which has been developed by experienced Statistics experts. This site is US friendly - Hosted in the US - Payments in US Dollars - Payments received in the US through a US based payment processor.

Online Statistics Course
Coverage:
Testimonials
The ExpertRating Online Statistics Certification Course has received overwhelming positive feedback and reviews from students around the world. Here are a few:


"I thoroughly enjoyed this course. It is highly useful in my daily work. Thank You!"


"This course provided an excellent introduction to Statistics techniques."


"This was my first on-line course; I enjoyed it and felt the convenience of working at my own pace was priceless. Thank you for a positive experience!"

"The Statistics Course was wonderful! The course was such a learning experience for me."


"Enjoyed the information. Let me know if you are doing another Statistics Course class."


"I thoroughly enjoyed this course. It is highly useful in my daily work. Thank You!"


"This course provided an excellent introduction to Statistics techniques."