The ExpertRating Lean Management Certification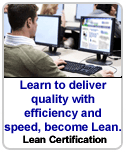 The ExpertRating Six Sigma Lean Management Certification course is a well researched 100 page online course that has been developed for people who would like to master the tools and techniques of lean manufacturing and creating a lean enterprise. The course has been designed so that it is easily understood by beginners and people new to lean manufacturing, apart from seasoned project managers.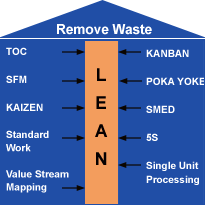 The course covers all the principles and tools needed to eliminate waste, and help create a lean enterprise.

The Online Six Sigma Lean training course includes all the tools, techniques and concepts essential to creating a lean enterprise and has been developed keeping in mind the requirements of most modern day lean manufacturing industries.

Over 3000 purchases through PayPal till date