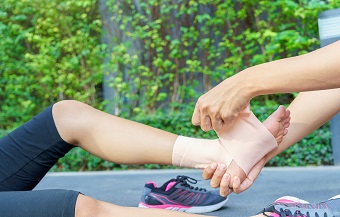 What is the test like?
The final test is fully based upon the Kinesiology Courseware that is provided as part of the Kinesiology Certification. If you go through the courseware properly, you should not have a problem clearing the test. The test consists of multiple-choice questions from different chapters of the Kinesiology Courseware.
How do I get certified?
The process of getting yourself certified is very simple. All you have to do is buy the ExpertRating Kinesiology Course for $69.00. Log in to your ExpertRating account using your password. Go through the Kinesiology Courseware, which could take from one week to one month — depending upon how hard you work and your level of experience — and take the certification test at your convenience. You can take the test within one year of buying the certification. The result of the test appears as soon as it is completed, and your certificate is mailed immediately.
What learning aids will I get?
The ExpertRating Kinesiology Courseware includes the following learning aid:
24 x 7 access to the ExpertRating Kinesiology Courseware.
What are the course start dates?
You can access the ExpertRating Kinesiology Courseware as soon as your payment is processed successfully, and you can complete your Kinesiology Certification within one year of enrolment.
ExpertRating Online Certifications FAQs
The FAQs attempt to answer most of the questions related to ExpertRating courses. Scroll through the list, and click on any question to view the answer. To know more about ExpertRating and its certifications, please visit the
General FAQs page
.