About ExpertRating

ExpertRating is an ISO 9001:2015 certified company offering online certification and training services to individuals and companies in over 160 countries. Over 2,700,000 people in 160 countries have benefited from ExpertRating Online Certifications.

See where ExpertRating Certified Professionals are working .

ExpertRating ranks within the top 0.01% of the websites in the world in terms of traffic and popularity according to the Alexa Rankings. ExpertRating is one of the world's only ISO 9001:2015 certified companies (from TUV America) offering an ExpertRating Online Medical Terminology Course (leading to ExpertRating Medical Terminology Certification).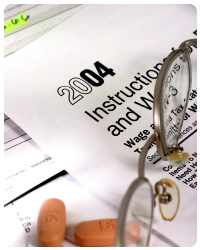 ExpertRating Online Medical Terminology Course
This course teaches medical terminology from an anatomical approach. Root terms are divided by each body system. The origin, a combined form, and an example of non-medical everyday usage is provided for each root term.
Word Associations are provided as a learning tool. Unusual and interesting information is provided in regards to each term.
Root terms are combined with prefixes and suffixes as your learning will culminate in the interpretation of several paragraphs of medical notes.
ExpertRating Online Medical Terminology Course Requirements:

For taking this instructor led ExpertRating Online Medical Terminology Course you need Internet access, E-mail, and the Microsoft Internet Explorer or Mozilla Firefox Web browser. No medical background is necessary.


ExpertRating Online Medical Terminology Course
Medical terminology is a dictionary of medical terms to describe the human body and its various parts, conditions and processes. Most of the medical terminology derives either from Latin or Greek. This course is an easy to learn and fast way to learn medical words and their meanings. After completing this course, you would be able to define the term's root, suffix and prefix.

This is a valuable course for students who are planning to work in the field of medicine, or who have the need to interact with doctors and other medical professionals. This course is also ideal for non-medical professionals who want to make a carrier in healthcare or pharmaceutical industry. The ExpertRating Medical Terminology: A Word Association Approach Certification course will make you acquainted with medical terminology according to each body system.

Medical Terminology Certification
At just $129.99, the ExpertRating Medical Terminology Certification is your 'best value-for-money' option for enrolling in a ExpertRating Online Medical Terminology Course. Payments can be made using all major credit cards or PayPal. All payments are through secure online transactions. ExpertRating is a PayPal verified seller with over 200000 sales through PayPal.

ExpertRating upholds the highest privacy standards and complies with strict program requirements, ensuring that your information is always safe.

ExpertRating is an ISO 9001:2015 certified company, which reflects that our courses and tests conform to the highest international quality standards. Our training material is prepared by thorough professionals with years of experience, and goes through several rounds of analysis by expert teams to help develop well balanced, comprehensive and meaningful content.

Our website is certified by McAfee SECURE to be safe from potential hacking threats. The McAfee SECURE™ trustmark indicates that our website has passed McAfee's intensive, daily security scans. This ensures you stay protected from links to dangerous sites, phishing, and other online dangers.


ExpertRating Online Medical Terminology Course Coverage:
Testimonials
The ExpertRating Online Medical Terminology Course has received overwhelming positive feedback and reviews from students around the world. Here are a few:
"As a person who is new to the medical field, (I work at a pharmaceutical company), but not new to medical terms (I am the mother of four kids--lots of doctor and hospital experience!), I found the course to be very interesting and I learned a lot. I enjoyed learning the meanings of many root words. Hopefully this will help me as I continue in the pharmaceutical field."


"At the beginning of this course, I thought there is no way I will ever remember all of these terms. When I saw lesson 12, again I thought there is no way. After I got into the terms in lesson 12, they all fell into place. You could start with the first part of the word and figure out the rest. I thought I knew them but I was still scared of the final exam, but I am NOW very proud of myself and what I have learned and accomplished thru this course. I couldn't believe I scored 100% on the final exam. I would like to thank the instructor for a very good course. I now feel I have learned it in a way that will stay with me. Thank you again."


"Enjoyed this class more than others, the instructor was very positive and enlightening and I will recommend this class to others if I find they are interested in the medical field."


"Excellent course! The Spanish component was a surprise. It did require additional studying, but I enjoyed learning the Spanish because it is extremely useful in our society. Spanish speakers make-up a large and fast-growing percentage of the population. It will come in handy in the medical fields. Once again, I enjoyed the class."


"Great intro to medical terminology and abbreviations; very useful to someone interested in getting into healthcare field."


"I am new to medical terminology, and really enjoyed this course. I was not sure how much I was retaining until the final exam. It is amazing how this all sunk in."


"I am very impressed with the amount of information and presentation that went into this course. The amount of work that went into setting up such a vast amount of information so clearly and understandably was terrific. I found it very interesting and actually shocked myself at such a great grade on the final. I was thrilled to see how easy it actually was to decipher so many difficult terms when you understood prefixes, suffixes and roots. I will highly recommend this course. Thank you so much."


"I can't imagine this course being taught any other way or by any other instructor! Thank you, Mr. Best for making this a fun and interesting class!!"


"I enjoyed taking this course. At first I was a little nervous taking an online course, but I found once it started that it wasn't bad at all. I would recommend this course for anyone interested." ;


"I enjoyed the humor, visuals and mnemonics as ways for remembering words. The Spanish was helpful for me in particular because I am fairly bilingual and work with many Hispanic women. The first lesson I studied very hard, had my roommate quiz me and prepared very well. The assignments and links were mostly helpful. Thanks for a great class."


"I enjoyed this course. I have a medical transcription certificate which I have not utilized for a while. I am now returning to medical transcription, and I took this course as a refresher. It has been very helpful. I did not utilize the discussion group since the material was already familiar to me; however, I feel that it would be very useful to someone who is just beginning to study medical terminology. I wish that I had had that option when I first studied medical terminology. I would recommend this course."


"I especially enjoyed the spanish terminology. That was an unexpected bonus! The next course I take will be Speed Spanish."


"I felt so comfortable with this course, even though it was my first internet course. It was so interesting and I'm very happy that I stuck with it. I felt that the instructor made it so easy for me to comprehend and understand everything. It couldn't help any more than it did."


"I found the class refreshing and fun, and I have been a medical biller for 15 years."


"I found this to be an excellent class. The information was given in a format that, even someone who hasn't studied in 30 years, was able to grasp and retain. The instructor was exceptional. Always answering questions quickly and directly. I also enjoyed the little bits of humor and kernals of historical information added through out the lessons. This kept the course interesting and fun. I waited for the new lessons with anticipation. Thank you for offering these courses. They are an excellent way to learn on a very busy schedule."