About ExpertRating

ExpertRating is an ISO 9001:2015 certified company offering online certification and training services to individuals and companies in over 160 countries. Over 2,700,000 people in 160 countries have benefited from ExpertRating Online Certifications.

See where ExpertRating Certified Professionals are working .

ExpertRating ranks within the top 0.01% of the websites in the world in terms of traffic and popularity according to the Alexa Rankings. ExpertRating is one of the world's only ISO 9001:2015 certified companies (from TUV America) offering an ExpertRating Online SQL Course (leading to ExpertRating SQL Programming Skills Certification).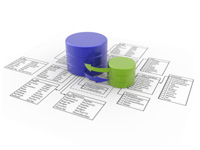 ExpertRating Online SQL Course
Learn the key concepts of Structured Query Language (SQL) and gain a solid working knowledge of this powerful and universal database programming language.
You'll learn the basic structure of relational databases, how to read and write simple and complex SQL statements, and advanced data manipulation techniques.
ExpertRating Online SQL Course Requirements:

REQUIREMENTS: For taking this instructor led ExpertRating Online SQL Skills Course you need Internet access, e-mail, and the Microsoft Internet Explorer or Mozilla Firefox Web browser, any type of computer with a Windows Operating System, and any desktop (standalone, not required to run over a server) Database Management System (DBMS) that supports the execution of Structured Query Language (SQL). Examples include Microsoft Access, SQL Server Personal Edition, SQL Server Desktop Engine (MSDE), SQL Server Evaluation Edition and Developer Edition, Oracle Personal Edition. Or any client/server (required to run over a server) database management system that is connected to a server and supports the execution of Structured Query Language. Examples include MySQL, Sybase, PostgreSQL, Microsoft SQL Server, SQL Server Enterprise Edition and Standard Edition.


ExpertRating Online SQL Course
SQL is a database computer language which is used to recover and handle data in relational database management systems (RDBMS). It is also used for database schema development and modification and for database object access control management. SQL can be used to access and modify data in Oracle, Sybase, SQL Server, DB2 and other database access systems. SQL can implement queries against a database.

SQL is an easy to learn application which can delete records from and update records in a database. SQL can also insert new records in a database. The ExpertRating SQL Certification will give you hands on knowledge about this valuable database management system which will help you and your organization manage any data, anywhere and at any time.

SQL Programming Skills Certification
At just $129.99, the ExpertRating SQL Programming Skills Certification is your 'best value-for-money' option for enrolling in a ExpertRating Online SQL Course. Payments can be made using all major credit cards or PayPal. All payments are through secure online transactions. ExpertRating is a PayPal verified seller with over 200000 sales through PayPal.

ExpertRating upholds the highest privacy standards and complies with strict program requirements, ensuring that your information is always safe.

ExpertRating is an ISO 9001:2015 certified company, which reflects that our courses and tests conform to the highest international quality standards. Our training material is prepared by thorough professionals with years of experience, and goes through several rounds of analysis by expert teams to help develop well balanced, comprehensive and meaningful content.

Our website is certified by McAfee SECURE to be safe from potential hacking threats. The McAfee SECURE™ trustmark indicates that our website has passed McAfee's intensive, daily security scans. This ensures you stay protected from links to dangerous sites, phishing, and other online dangers.


ExpertRating Online SQL Course Coverage:
Testimonials
The ExpertRating Online SQL Course has received overwhelming positive feedback and reviews from students around the world. Here are a few:
"Access to supplementary material was excellent and futher enhanced the lesson."


"Although this was my first online course and my first exposure to SQL, I found both the content and structure of the course easy to understand and follow. I was most impressed by the whole approach taken with this form of off campus learning. The quizzes and assignments are an excellent way of reinforcing the lessons and the discussion area a great tool for interaction with the instructor and fellow students without having to be on campus. I would certainly recommend this form of learning to others and consider other online courses in the future. Keep up the great work!"


"Cecelia did a fine job in presenting the material and backing it up with examples. The assignments and questions on the quizzes were also appropriate. Enjoyed it!"


"Cecelia is an excellent instructor, and very interactive with students. I would highly recommend this course to others."


"Cecilia made potentially difficult material very easy to understand. I would definitely take another course from her!"


"Cecilia's teaching style really helped me understand SQL better from a background manner. I will continue to use this course material as a reference for spotting errors and fixing problems that may arise. Thank you for offering this course!"


"Cecilia was a great instructor. I learned quite a bit. This course met, and even exceeded my expectations. Thank you and keep up the good work!"


"Clear, concise, specific, and to the point. This is the way a class should be taught. This class was able to fill in the gaps and spark ideas to be more productive with datbase queries."


"Enjoyed the writing style of the instructor. Course covered what I wanted to learn."


"Excellent course, I now feel more comfortable with SQL and will be able to use a lot of the course material for the databases that I have to manage."


"Great course - loads of info - I loved the links, they were very useful."


"I enjoyed this class the most of all the online courses like this I have taken."


"I have taken many of your online courses and this was by far the best one ever. The material was concise, complete, easy to understand, and well-structured. The foundations for most of the concepts were explained with practical examples and the homework was not overwhelming. I was never left wondering how to get from point A to point B because the material was so well presented. A big thank you to the instructor!"; ;


"I just wanted to take a second to compliment Cecelia on her instruction, and diligence. I got behind and have been playing catch up, and by gosh Cecelia answered every last second question I popped out there and did a wonderful job. I will recommend any class taught by Cecelia Allison any day of the week, and twice on Sunday. Way to go, Cecelia!"


"I learned well beyond what I expected through this course."