The ExpertRating Online Writing Certification (Beginners)
(leading to ExpertRating Writing Certification).
If you've always wanted to write but have no idea where to start, this course will demystify the process for you. You'll get a taste of the writing life, improve your writing skills, and develop new ways to stretch your creative muscles.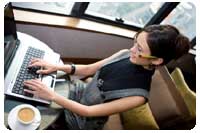 This exciting, hands-on course for the creative writing novice is filled with challenging exercises, expert advice, and plenty of direct support and encouragement. As you work your way through the lessons, you'll develop your own short, creative fiction or nonfiction piece.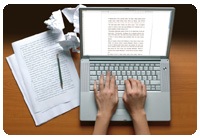 Our emphasis in this course is on developing your skills through practice, so you'll spend more time writing than reading. You'll master important concepts by completing enjoyable writing exercises and assignments, and you'll discover a variety of strategies and techniques the pros use to develop characters, create a compelling point of view, build interest through dialogue, and add meaning to your stories.
This course includes a knowledgeable and caring instructor who will guide you through your lessons, facilitate discussions, and answer your questions. The instructor for this course will be Ann Linquist.

Ann Linquist

About the ExpertRating Online Writing Certification (Beginners) instructor :Ann Linquist is a popular continuing education instructor on college campuses, at corporations, and with non-profit organizations. She has helped thousands of adults learn to tackle their writing tasks with enthusiasm. Having written everything from novels to newsletters, articles to ad copy, and poetry to proposals, Linquist is able to address the writing needs of each individual. The breadth of her background ensures a powerful, involving learning experience that builds on the strengths of each participant.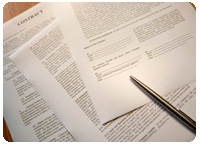 Beginning Writer's Workshop requirements:

For taking this instructor led ExpertRating Online Writing Certification (Beginners) you need Internet access, e-mail, and the Microsoft Internet Explorer or Mozilla Firefox Web browser.

Testimonials: The ExpertRating Online Writing Certification (Beginners) has received overwhelming positive feedback and reviews from students around the world. Here are a few:

"Ann, I want to thank you so much. This class has been wonderful for me. As a writer, I know I have a long way to go, but I am willing to do what it takes to get there, and this class has served as wonderful beginning for me. I thank you and hope all aspiring writers take this course. It is a godsend."

"Ann, this course has been a revelation. I've attended many writers workshops over the past quarter century, and none of them equaled your course. I thought I had a solid grasp on writing techniques and the basics, but you presented solid, step-by-step information that was not only helpful but stimulating and exciting. Concurrently, your comments and encouragement were right on target, as was the support of the classmates. Well done and thorough, and the exercises were superb. Thank you very much."

"Ann understands the fragility of the beginning writer and the need for gentleness when critiquing. She taught me that writing is fun and to enjoy it which is the most important lesson of all. If it's not fun, why work so hard at it?"

"Ann was very good with all the students and genuinely seemed to care that we got what we needed from the course. I thought the course helped me a great deal."

"Ann -- You have created an excellent program that makes it ok for even the most timid of us writer wanna-be's to dare while we learn. Thanks for creating such a supportive atmosphere. Your lessons are very readable and full of useful information. The exercises are challenging and insightful; they inspired creative works I didn't know I had in me. Your feedback on individual writing assignments has been encouraging and educational. Thanks!"

"As a retired person, I took this course to jump-start my interest in writing. This course met that need, and more. I was grateful for the gentle approach Ann used in guiding us to our inner spirit. I wish the course were longer!!"

"Great class! I loved the assignments, and Ann's teaching style. I found the feedback extremely helpful. Ann has sparked the creativity in me and has given me confidence. I believe in myself and what I can produce creatively. I am inspired to keep on writing."

"I didn't have a story that needed to be told. I didn't consider myself a closet writer. I didn't have a book of ideas. I took this course because I wanted to expand my horizons and have fun. This course surpassed all my expectations. I gained insight into and increased the trust in my creative ability. I have become more observant of the world and people that surround me. I've used the skills I learned in this course to become more aware of who I am and what I want in life."

"I enjoyed the class and look forward to an advanced version."

"I have never before taken a writing course and I wouldn't have believed that an online course would be so interactive. It was a great experience. I learned so much more than I thought I would. I took the course on a whim and it turned out to be the most fun I have had in a long time. It actually has got me writing rather than just thinking about writing."

"I have taken several courses on writing, and this one is by far one of the best. So many courses don't tell you "how" to go about tackling the writing process, and this class showed me exactly how to do that. I learned a lot, and I would enjoy more classes like this one. Thank you!!"

"I learned more in this course than in any earlier courses I have taken. It challenged me in a way that made me WORK. I'm not used to that."