The ExpertRating Online Programming Certifications: Web and Computer Training
ExpertRating is a trusted name in online testing and certification with over 200,000 certified professionals in over 60 countries in more than 200 skill areas. The Web & Computer Programming courses will show you how to create programs that use basic programming concepts like variables, decisions, events, loops, and arrays. The best part is that you'll be able to learn and practice these techniques while creating programs in a three-dimensional world.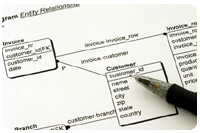 This makes programming more fun and easier to learn. By the end of these courses, you'll be able to make interesting three-dimensional worlds that your audience can view like movies or play like interactive video games. You'll also be able to take the concepts you've learned here and apply them to other object-oriented languages like Java, C++, C#, or Visual Basic which are also a part of this series.