The ExpertRating Online Hypnosis Course
(leading to ExpertRating Hypnosis Certification).
A fun, informative, and entertaining look at the history, methods, and application of hypnotic suggestion in today's society. You will learn how to determine what types of people are susceptible to hypnotic suggestion, how and why hypnosis works, how to induce trance, and how to script and deliver an appropriate suggestion during hypnosis.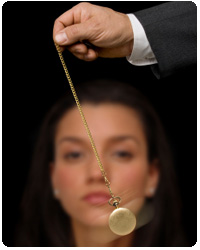 You will discover methods of using hypnosis for dramatic life changes, including weight control, overcoming addictions and anxieties, correcting sleep disorders, ending unwanted behaviors, improving your memory, removing writer's block, maintaining your peak performance, and managing pain. You'll also learn about regression, false memories, and how to recognize situations when the use of hypnosis is not appropriate.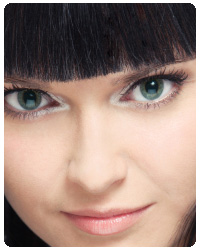 This course includes a knowledgeable and caring instructor who will guide you through your lessons, facilitate discussions, and answer your questions. The instructor for this course will be Lillie Barnes.
.

Lillie Barnes

About the ExpertRating Online Hypnosis Course instructor : Lillie Barnes, a lawyer turned hypnotherapist, is certified in Hypnotherapy by the Institute of Thought in California and the Liedecker Institute of Chicago. Barnes holds a Master's degree and specialized certifications in the areas of Emergency Hypnosis, Medical Hypnosis, Regression Hypnosis, and Forensic Hypnosis. A published author of many articles, Barnes also teaches courses on the subjects of Law, Property Management, Hypnosis, Dream Interpretation, and Self Awareness. Barnes is a member of the California State Bar Association, the National Guild of Hypnotists, and the Hypnotherapists Union of California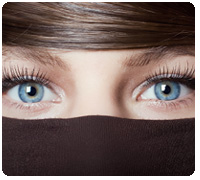 Online Hypnosis Course requirements: For taking this instructor led ExpertRating Online Hypnosis Course you need Internet access, email, and a Firefox, Netscape, Navigator or Microsoft Internet Explorer Web browser.

Testimonials: The ExpertRating Online Hypnosis Course has received overwhelming positive feedback and reviews from students around the world. Here are a few:

"Although I had my doubts about taking this subject on my PC, I was pleasantly surprised with the quality and depth of material involved. I am very pleased with the instructor and the amount of material covered."

"As a hypnotherapist, I help people every day...and at the end of the day, I sometimes forget that I must also take care of myself. I plan to use self-hypnosis on a regular basis - so I can be my best and continue to help others!"

"Excellent course. I really enjoyed it and learned a lot from it. I am very glad I took it."

"I definitely will use the great information that you have presented. I am a Reiki teacher and have been doing a Guided Visualization/Guided Imagery for some time, and now I feel like I have just gotten the explanation and deeper understanding. And a better understanding of what I've been experiencing myself. Thank YOU SO MUCH.. You're a great instructor!!"

"I found this class to be extremely helpful. I would recommend it to students of all ages."

"I found this class to be very informative and entertaining. If this teacher ever decides to write another class, I will be one of the first to sign up. She does an excellent job."

"I have found this course more interesting and beneficial than I ever expected. I will and have used what I learned and have already told many about it. I have learned history, technique and other valuable information that can be related to many aspects of my life for many reasons but mostly self understanding and improvement."

"I have greatly enjoyed this class, and I thank you, Lillie, for the friendly and easy way it was presented."

"I learned far more in this course than I had anticipated. Not only did I learn about what hypnosis is and how it works, I also learned how to help myself and others to achieve goals for self-improvement (such as weight loss, smoking cessation, better self-esteem, past life regression). Lillie's teaching style is very interesting and entertaining and I would highly recommend this course to anyone interested in the subject."

"I loved taking the course. It has given me more ways to help people achieve a happier, healthier life. I'm helping myself at the same time also. It has helped me tap into my inner strength."

"I loved this class, it will help me for a long time. The discussion area was great. I really learned a lot, and having the different perspectives on different topics is very useful. All of the questions proposed by the instructor were very insightful and we had such a good class with a lot of input by the other students. I did not "discuss" in regular college classes. I love the anonymity of learning on-line. I felt free to ask whatever question I wanted and to express what I felt I needed to take full advantage of the help offered by the professor. This really is a great class and Lillie was always great."