The ExpertRating Online Anatomy & Physiology Course
(leading to ExpertRating Anatomy & Physiology Certification).
This six-week online course begins with an explanation of the nature of matter and a review of the principles of chemistry that are important to human physiology. We'll place an emphasis on the organization of the human body and the differences between nonliving matter and living organisms. We'll also cover cell anatomy and physiology because all life processes are ultimately carried out at the cellular level. You'll also learn principles of genetics and gain an understanding of how traits are passed from one generation to the next.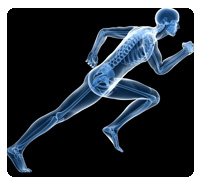 After we've established this foundation, we'll survey the anatomy and physiology of each of our 11 organ systems. You'll learn how our nervous system allows us to receive, process, and interpret sensation and send messages to our muscles and glands. We'll cover the skeletal and muscular systems, learning how they make movement possible, and also about some of their little-known but equally essential functions.

This course explains how the circulatory and respiratory systems work together to provide our bodies with the oxygen our tissues need, and how they work together with the skin and kidneys to rid our bodies of wastes. You'll learn how our bodies fight off diseases, and how our digestive system converts the food we eat into energy and the tissues of our bodies. We'll also spend time on the endocrine system, which supplies the hormones we need for our survival, and the reproductive system, that group of organs that allows life to be passed on to another generation.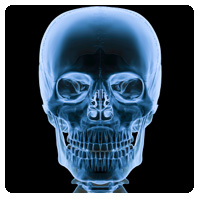 We'll also discuss functions of the different organ systems that you'll probably find surprising. In addition, each lesson includes information about specific disorders that sometimes happen to our bodies, and we'll also talk about some recent advances in medicine. By the end of this course, you'll have a greater appreciation and understanding of the marvelous complexity of the human body!
This course includes a knowledgeable and caring instructor who will guide you through your lessons, facilitate discussions, and answer your questions. The instructor for this course will be Holly Trimble.
.

Holly Trimble

About the ExpertRating Online Anatomy & Physiology Course instructor : Holly Trimble has a bachelor's degree in physical therapy from the University of Colorado and a master's degree in pediatric physical therapy from Boston University. She completed an additional 15 credit hours in education at the doctoral level. She taught math and science to sixth-graders for several years at a private school, and also worked as a private tutor for children with learning disabilities. She has lectured on health-related topics to all age groups, from school-age children to adults, and has been a guest speaker at colleges and universities including Wellesley College, Boston College, MIT, and Boston University. She is also an adjunct professor, teaching college-level anatomy and physiology courses online and in the classroom.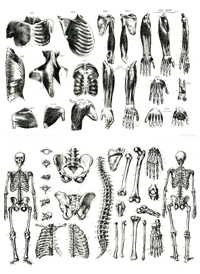 Human Anatomy & Physiology Course requirements: For taking this instructor led ExpertRating Online Anatomy & Physiology Course you need Internet access, e-mail, and the Microsoft Internet Explorer or Mozilla Firefox Web browser.

Testimonials: The ExpertRating Online Anatomy & Physiology Course has received overwhelming positive feedback and reviews from students around the world. Here are a few:

"As always, I really enjoyed this course. I can't wait to take another class."

"As an MT for over 20 years, I found this course very enlightening. It also helped as a refresher. I thoroughly enjoyed this class and will consider taking more on line courses. As I am not a "classroom" person, this online course is the first one I've taken and the best! The instructor was very knowledgeable and I enjoyed how she interjected a little humor in the lesson also! Thank you for a wonderful experience!"

"Excellent, challenging course presented by the instructor in a manner that held your interest. An outstanding experience!"

"Great course! I took this course for very specific reasons, but I have been amazed at how often the material has made a difference in my understanding of day to day issues and situations."

"Great course to give basic overview of Anatomy & Physiology - enjoyed it."

"Holly did a great job of teaching this course and I thoroughly enjoyed it. I look forward to continue taking more online courses in the future."

"Holly's enthusiasm is infectious. The lessons were very understandable. I never thought I could enjoy Biology so much! Thanks, Holly."

"Holly, what a terrific instructor! You really made me stop and think about the subject we were studying and not just gloss over the reading material. On more than one occasion my jaw dropped because I was so amazed by some fact of information I learned about our bodies in this class. I thoroughly enjoyed your class."

"Holly Trimble wrote in a style that was entertaining and easy to understand, yet not so simple that I felt belittled. I could tell that she has high expectations for her students. The material itself was very well organized, and I knew what to expect in each chapter because of how consistent they were from lesson to lesson (e.g., there were always 5 chapters, and chapter 5 was always about disorders of that particular system). I would highly recommend Holly Trimble's course to anyone who is interested in taking Anatomy/Physiology."

"I can not say enough good things about this course. The instructor is phenomenal. She is an extremely knowledgeable & caring individual. She always responded to any questions or comments within 24 hours. The reading material for the course was so much more interesting than a standard textbook. I truly looked forward to the release of each successive lesson. The mini quizzes tested your grasp of the material and the assignments reinforced what you had learned as well as being fun. The instructor had a knack for making learning a very challenging subject-with tons of information-an absolute joyful experience. I would absolutely recommend this course to anyone currently in or just entering the health care field, or for that matter, to someone who just has an interest in Anatomy & Physiology."

"I didn't realize how much I had learned until I happened to be watching a TV show on PBS. I could actually understand what the scientists/doctors were talking about and explaining. The show dealt with diseases of the brain and things that can go wrong in the human body. I knew exactly what they were talking about thanks to your course!"

"I enjoyed taking this class. I have a strong interest in science, especially the human body. My full-time job is accounting, but I hope to go back to school to become a nurse. I enjoyed reading the questions and the responses from the teacher and the students. The answers were very clear and they were not too technical to comprehend. Thank you for offering this course."

"I felt that Holly was a great instructor who interacted well with myself and other students. She was very responsive to questions online and came across as upbeat. Thank you."