The ExpertRating Online Writing Course
(leading to ExpertRating Writing Certification).
Do you have an idea for an instructional aid? The instructor--a former K-12 teacher who is also the author and developer of over 50 products for the educational market, will help you develop instructional aids that align with standards important to your district.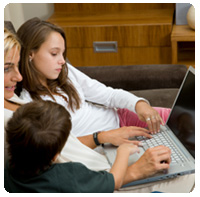 This exciting program will show you how how to create and self-publish work books, lab manuals, booklets, activity kits, visual aids, manipulatives, and other powerful instructional aids. You'll also learn how to profit from your ideas by offering the products you develop for sale through catalogs, stores, and trade shows.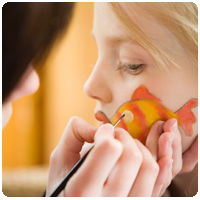 This course includes a knowledgeable and caring instructor who will guide you through your lessons, facilitate discussions, and answer your questions. The instructor for this course will be Michael McMillan.

Michael McMillan

About the ExpertRating Online Writing Course instructor : After graduating from Western Michigan University with degrees in chemistry and mathematics, Mike McMillan was employed as an inner-city public school teacher for more than fourteen years. While teaching, he developed a number of supplemental instructional materials that found their way into the catalogs of many educational product distributors. Since 1989, Mike has worked full time developing a wide variety of student activity kits, instructional videos, supplemental work books, lab manuals, and study guides for the K-12 education market. Mike has been interviewed on some of the nation's largest radio stations and television programs, including ABC World News. In addition to his online courses, Mike does over 80 live seminars related to self-publishing each year.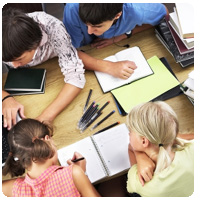 Big Ideas in Little Books requirements: For taking this instructor led ExpertRating Online Writing Course you need Internet access, e-mail, and and the Microsoft Internet Explorer or Mozilla Firefox Web browser.

Testimonials: The ExpertRating Online Writing Course has received overwhelming positive feedback and reviews from students around the world. Here are a few:

"A great 'how to course.' Gave me the information I needed to get several simmering ideas off the ground. I would recommend this course to anyone interested in getting their work published. Cudos!"

"Awesome course! I feel as though the information presented in this course was what I've been searching for in books, websites and seminars, but have not found so clearly expressed and concise."

"A wonderfully inspiring and helpful class... full of incredibly useful information!! Thank you so much!!!"

"Excellent class. I look forward to developing my own little books."

"Fabulous information, organization and presentation. The instructor, Mike McMillan, promptly responded to my questions. I am applying what I have learned from Mike's "Big Ideas in Little Books". Hopefully, my products will one day sell as successful as my mentor's."

"Great class. Excellent, informative lessons. Definitely valuable information for me because I had already written books and brainstormed activity kits but never put anything in motion. Thanks a bunch Mike. I Truly enjoyed the class."

"Great class...I loved the pacing and time frame...extremely valuable information."

"Great Class!!! It provided more information than I expected. Thank you!"

"GREAT class!!!!! Mike "knew his stuff," and I'd love to see another class from him with more information. THANKS!"

"Great Class taught by an instructor who is an expert on the topic!"

"Great course...it covered much more than I thought would be covered by the title alone...quite enjoyable and I have a wealth of web sites to visit and additional information from which to learn....very happy with both the course and instructor's knowledge and style."

"Great course -- I've already shared several ideas with teachers I work with and have encouraged them to consider this course for their own staff development plan. Thank you!"

"Great information, especially when trying to publish curriculum, thanks."

"Great Job, it was awesome to have a real world experienced teacher to share his wealth of materials and resources with us. Talk about empowerment!"

"Hi Mike, I truly got a lot out of the course and I am very glad I took it! This was my first online course and I really enjoyed and looked forward to the weekly lessons. I have a few ideas to market an educational product, but didn't know how to go about getting my idea to become a reality. Although, I have not actually created a product, I hope to someday move from teaching to creating and marketing products. Thanks for a wonderful class!"