About ExpertRating

ExpertRating is an ISO 9001:2015 certified company offering online certification and training services to individuals and companies in over 160 countries. Over 2,700,000 people in 160 countries have benefited from ExpertRating Online Certifications.

See where ExpertRating Certified Professionals are working .

ExpertRating ranks within the top 0.01% of the websites in the world in terms of traffic and popularity according to the Alexa Rankings. ExpertRating is one of the world's only ISO 9001:2015 certified companies (from TUV America) offering an ExpertRating Online Homeschool Teaching Course (leading to ExpertRating Homeschooling Certification).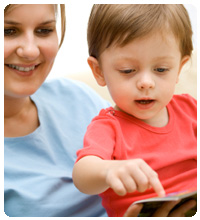 ExpertRating Online Homeschool Teaching Course
Homeschooling can be a bit of a mystery if you're new to the topic. In this course, we'll start at the beginning, delving into the history of homeschooling and examining its status today in all 50 states.
You'll learn how to take your children out of school and make their transition to homeschooling both fun and effective. We'll talk about children that need extra attention, both special needs and gifted, and a variety of types of homeschooling so you can choose the one that best fits your family's lifestyle.You'll see how homeschooling gives you the opportunity to socialize your children as well as build long-lasting and productive relationships with peers and adults.
Learn about the laws and regulations that govern your community and you might be surprised to learn that homeschooling is legal and growing all around you. We'll also explore homeschool support groups, which provide resources for teaching your children and can be a source of friends, emotional support, and lots of fun activities with like-minded families.You'll also find out how homeschooling gives you unique opportunities to teach valuable life skills. From manners to money management, you can be sure your children master subjects that don't make it into most textbooks. We'll also talk about full-time homeschooling for travelers and how it can fit into their adventurous lives.When you finish this course, you'll have lots of information and guidance to plot your homeschooling course for years to come!
ExpertRating Online Homeschool Teaching Course Requirements:

Internet access, e-mail, the Microsoft Internet Explorer or Mozilla Firefox Web browser, and the Adobe Flash and PDF plug-ins (two free and simple downloads you obtain at http://www.adobe.com/downloads by clicking Get Adobe Flash Player and Get Adobe Reader).


ExpertRating Online Homeschool Teaching Course
As you discover what you need to know to homeschool your children, you'll also become familiar with the terminology the homeschool community uses.To ensure you're well prepared to meet your children's needs, we'll discuss learning styles and how they affect homeschooling.

Homeschooling Certification
At just $129.99, the ExpertRating Homeschooling Certification is your 'best value-for-money' option for enrolling in a ExpertRating Online Homeschool Teaching Course. Payments can be made using all major credit cards or PayPal. All payments are through secure online transactions. ExpertRating is a PayPal verified seller with over 200000 sales through PayPal.

ExpertRating upholds the highest privacy standards and complies with strict program requirements, ensuring that your information is always safe.

ExpertRating is an ISO 9001:2015 certified company, which reflects that our courses and tests conform to the highest international quality standards. Our training material is prepared by thorough professionals with years of experience, and goes through several rounds of analysis by expert teams to help develop well balanced, comprehensive and meaningful content.

Our website is certified by McAfee SECURE to be safe from potential hacking threats. The McAfee SECURE™ trustmark indicates that our website has passed McAfee's intensive, daily security scans. This ensures you stay protected from links to dangerous sites, phishing, and other online dangers.