The ExpertRating Free Green Living Course
This course had 300,000 readers till date translating into 600,000,000 kg of carbon emissions saved by learning green living techniques.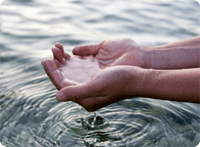 ExpertRating, an ISO 9001:2008 company welcomes you to read the green living course and help conserve power to save the environment. This course is the internet's most popular resource for people wanting to understand and adapt to green living techniques for preserving our planet. The course is completely free and designed for everyone who is interested in going green.
Who can read the course and make a difference.

Teachers & Educators

Children & Students

Working Men and Women from all walks of life

House wives

Corporate Decision Makers

Government Administrators
---
Here is a short list of several benefits of reading this great course.
-

Do your part to reduce your carbon footprint and help save the environment. Readers have already reduced 600000000 kg of carbon emissions by reading this course.

Being Green not only helps to conserve natural resources and the environment, but is the "In Thing" and makes one look conscious about ones surroundings and fellow beings.

Knowledge always pays. Go show off your newly acquired green living knowledge and skills to colleagues and family.

Learn how to preserve the environment & do your bit to live a clean and guilt free green life.

Reduce your energy and fuel bills by as much as 30% by following some the simple guidelines in the course.
Readers can optionally take a certification test at the end of the course and get a free online transcript or paper certificate. Know More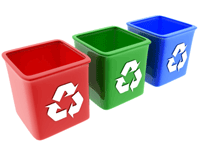 ---

Global Acceptability:
ExpertRating Online certifications are developed under ISO 9001-2008 standards and are accepted by hundreds of employers and organizations worldwide. No wonder companies like Ericsson, GAP, Sony, Convergys, IKEA, and Fox News are using ExpertRating to evaluate their employees.