Employee Testing Stats
Companies using ExpertRating
.................................
10162
Top countries
US
55%
Canada
15%
UK
.....................................
7%
Tests taken till date
.................................
2237206
Avg. tests taken daily
.................................
15701
Re-order rate
.....................................
86%
Avg. Re-order value
.................................
120%
Avg. order value
.................................
$1210p.a
Testing servers online
.................................
4/4
Back-up servers online
.................................
3/3
Avg response time
45 mins
ExpertRating for Employee Testing
1
Create an Employment Testing Account and start testing within minutes through a simple and flexible system.
...................................
2
Over 600 affordable tests from varied disciplines. Save money on bulk employment testing.
...................................
3
Get real-time reports of employee test scores through email and within your employer account.
...................................
4
Simultaneously test numerous candidates (from multiple locations) to save time and company resources.
...................................
5
Take advantage of the world's first remote proctoring system- ExpertRating LiveProctor.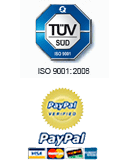 Spanish Sentence Structure Test



This test is designed to assess candidate prior to employment or during current employment.

The Spanish Sentence Structure Test has been designed and developed to help employers and recruiters evaluate the job readiness of candidates. Like all ExpertRating tests, this test has been developed and reviewed by qualified and highly experienced domain experts and has been through numerous stages of refinement and tuning, in accordance with our ISO 9001-2008 certified procedures. The test contains well balanced and meaningful questions for accurately assessing the basic, intermediate and advanced knowledge of each test taker.




| | |
| --- | --- |
| Spanish Sentence Structure Test : | Trends and Statistics |

| | |
| --- | --- |
| Test taken till date : 935 | Pass/fail ratio : 77% of people passed |
| Total tests passed : 717 | Average Score : 62 |
| Total tests failed : 218 | Maximum Score : 100 |





Topics Covered in the Test
The Spanish Sentence Structure Test has been specifically designed to enable employers and recruiters to identify potential hires by evaluating working skills and job readiness. For this reason, emphasis is laid upon evaluating the knowledge of applied skills gained through real work experience, rather than theoretical knowledge.

SENTENCE TYPES
PARTS OF A SENTENCE
CLAUSES
PHRASES
MODIFIERS
CONNECTING & TRANSITIONAL WORDS
STRUCTURE I: PARALLELISM
STRUCTURE II: AGREEMENT
STRUCTURE III: MISPLACED MODIFIERS

Who Should Take This Test:
The Spanish Sentence Structure Test is designed for linguists, language professionals, teachers, editors, and advanced students who are native speakers of Spanish and who are very familiar with the mechanics and structure of the Spanish language.
Non-native speakers and non-professionals may find this test too challenging and may prefer to take the Spanish Grammar Test.

What the Test Is About:
The questions on this multiple-choice test deal with the structure of the Spanish language and are technical in nature. Topics covered include types of sentences (e.g., complex, compound), elements of a sentence (e.g., parts of speech, subject/predicate, objects), types of clauses (e.g., independent, subordinate), phrases (e.g., adverbial, noun, prepositional), and modifiers (e.g., adjectives, adverbs, phrases), conjunctions (e.g., coordinating, subordinating), and problems in sentence structure (e.g., agreement, parallelism).
Format of the Test
This test consists of a random set of 40 multiple choice questions of varying difficulty covering the entire range of topics for the subject. Each question has between 2 and 8 options out of which one or more may be correct. The test is to be completed in 40 minutes.
Scoring and Assessment Report Format
The test is scored on a 10 point scale. The passing grade for this test is 5.

After a candidate completes the test, you will receive a comprehensive assessment report that will give you a clear picture of the candidate's knowledge and competence. The report consists of the following five sections:

Overall Score - This score helps you make a hiring decision based on the candidate's overall performance on the test. The score is calculated on a 10-point scale ranging from 0 to 10.
Subject Analysis - This section helps you identify gaps in the candidate's knowledge by analyzing his/her performance on each topic covered in the test. This score is also calculated on a 10-point scale ranging from 0 to 10.
Subject Coverage - This section gives an overall view of the breadth of knowledge of the candidate to help you judge if the candidate has sufficient all round knowledge to deliver on the job.
Percentile Analysis - This section gives you an indication of how the candidate's performance matches up with that of the other people who have taken the same test before.
Accuracy vs Speed analysis - This section helps you know whether the candidate is suited for time critical assignments. The score obtained here reflects the candidate's speed in relation to reading, comprehending and processing the information, and answering the questions correctly in the test.

See a sample score report
Social and Legal Considerations in administering tests for employment
Laws in many countries such as the US govern how and which type of tests can be used for employment testing purposes. ExpertRating understands the importance of such compliance and ensures that the tests are not positively or negatively biased towards any religion, race, gender, or socio-cultural or ethnic group.
Test Reliability for employers
The ability of a test to give consistent results is known as its reliability. Ensuring high test reliability is an integral component of the test development process and leads to test scores which are consistent and accurate. The reliability of ExpertRating tests is confirmed through a variety of measures including the Test-Retest Reliability Method, which refers to how well results from one testing session relate to results from another session by the same person at a different point in time.
Test Validity
Validity refers to the degree to which evidence and theory support the interpretations of test scores entailed by proposed uses of tests. In simple terms, if the test properly measures the skills or traits that it is intended to, it is considered to be valid. ExpertRating conducts in-house as well as third party validity studies to confirm the validity of tests. ExpertRating tests checked for Content Validity, Criterion-related Validity and Construct Validity.