The ExpertRating Online Prison Survival Guide
Prison Survival Strategies Guide provides unique insights into the needs and problems of first time convicts. There are many questions coming to the mind of an offender once the legal proceedings are over and he has to prepare himself mentally to serve the prison sentence. If you have been sentenced to prison then this online course will give you the most valuable information on prison life!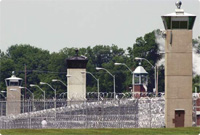 Being incarcerated means surviving in the most hostile environment. You need to know certain things about prison and prison culture before you go there. In case you are one of the white collar offenders you will want to know how to deal with a situation where you come in close contact with violent prisoners. Taking this course will be like taking a guided tour of prison life.

Buy the ExpertRating Prison Survival Strategies Guide - $99.99



Online Prison Survival Strategies course requirements: For taking this Online Prison Survival Strategies course you need Internet access, e-mail, and the Microsoft Internet Explorer or Mozilla Firefox Web browser.